Data Science Programs in Arkansas
Arkansas only has one school with a fully online educational program in data science: Southern Arkansas University has a specialization within their Master of Science in Computer and Information Science program.
The University of Arkansas provides a hybrid option that has on-campus meetings each month in their Master of Information Systems. They also have on-campus subjects in statistics and analysis and data analytics. Another online option is obtaining a Graduate Certificate in Data Science at the University of Arkansas-Little Rock.
Featured Online Data Science Programs
AD
Programs That May Be Currently Accepting Applicants
Syracuse University
18-Month Data Science Master's Online. No GRE required.
University of Denver
Earn University of Denver's MS in Data Science online. No computer science experience required.

Johns Hopkins AAP
Four specializations. Courses designed to teach skills in statistics, programing, data visualization, and communication.
Online Data Science Programs in Arkansas
University of Arkansas
The Professional Master of Information Systems provided by The Walton College features a blend on online and on-campus education for students. Primarily, students will have their coursework completed online, but there is mandatory on-campus meetings once a month on Saturdays. Subjects in the curriculum include data analysis and forecasting, data management and warehouse using software like SQL, data mining, and becoming comfortable with enterprise data systems. There are two specific concentrations in Enterprise Resource Planning and Enterprise Systems Management. 30 credit hours are required to finish the degree and it generally takes 21 months to complete.
As an alternative, there are three different Graduate Certificates in Enterprise Systems: Business Analytics, Enterprise Resource Planning, and Blockchain Enterprise Systems. Specifically in Business Analytics, students will take courses on business intelligence, data management, and decision support, with one of the following as an elective choice: IT Toolkit, ERP Fundamentals, E-Business Development, and a Seminar in Systems Development. Any of the certifications will take from 8 to 12 months to complete and credits can be used toward the PMIS program.
Southern Arkansas University
The Master of Science in Computer and Information Science is geared toward part-time students that are looking to complete a program in approximately two years (taking two courses per semester). There are concentrations in Data Science, Information Technology, and Cyber Security and Privacy. Through the Data Science pathway, students will learn how to analyze data and provide solutions for the company they work for. Career opportunities in this program are becoming a data scientist, data administrator, or a machine learning engineer.
30 credits are needed to complete the program and the courses are offered online, on-campus, or a combination of both. Four core courses (12 credits) are taken regardless of specialization choice: Advanced Programming Concepts, Database Management Systems, Computer Networking, and Information and Networking Security. The remaining 18 credits are reserved for elective options, but those pursuing a Data Science concentration will need to take courses in machine learning, data mining, and decision support systems.
University of Arkansas-Little Rock
The George W. Donaghey College of Engineering and Information Technology has an online Graduate Certificate in Data Science. The 12-credit curriculum consists of the following four courses: Data Base Systems (or Database Design), Data Science and Technologies, Information Visualization, and Data Protection and Privacy. Courses are completed through Blackboard and are presented live, generally once per week for just over two and a half hours each. Lectures will be available on-demand. The college requires students to have a Bachelor's degree and a 3.0 cumulative GPA to get into the program, with prior coursework in object-oriented technology, database concepts, and statistical methods.
Scholarship Opportunities within Arkansas
Graduate assistantships are available at the University of Arkansas for students that are enrolled in a Master of Science in Statistics and Analytics. There is tuition waiver and a $1,000 monthly stipend for eligible students that have at least a 2.85 GPA and are in good academic standing.
Graduate students enrolled in a Master of Science in Information Quality at UALR are also eligible for graduate assistantships. Online students pursuing more than a graduate certificate have scholarship opportunities.
Data Science Careers in Arkansas
Over 60,000 workers represent the tech industry in Arkansas, which equates to 4.7 percent of the entire workforce according to CompTIA. Job occupations are rather equal across the board in software and web development, cybersecurity, and network administration.
Average salary in the state is on the lower end nationally at $63,323, but that does rise to over $90,000 in the Fayetteville and Little Rock metro areas. Walmart's corporate headquarters in Bentonville also feature numerous data science opportunities.
Data Science Events, Meetups, and Conferences in Arkansas
Arkansas Digital Government Summit
The day-long summit discusses cybersecurity, disruptive technology, and the big data revolution among the public and private sectors. Featured speakers are specialists in the industry that discuss their experience and what innovations are coming. Breakout sessions will take place in between for an in-depth look at specific topics.
Little Rock Tech Fest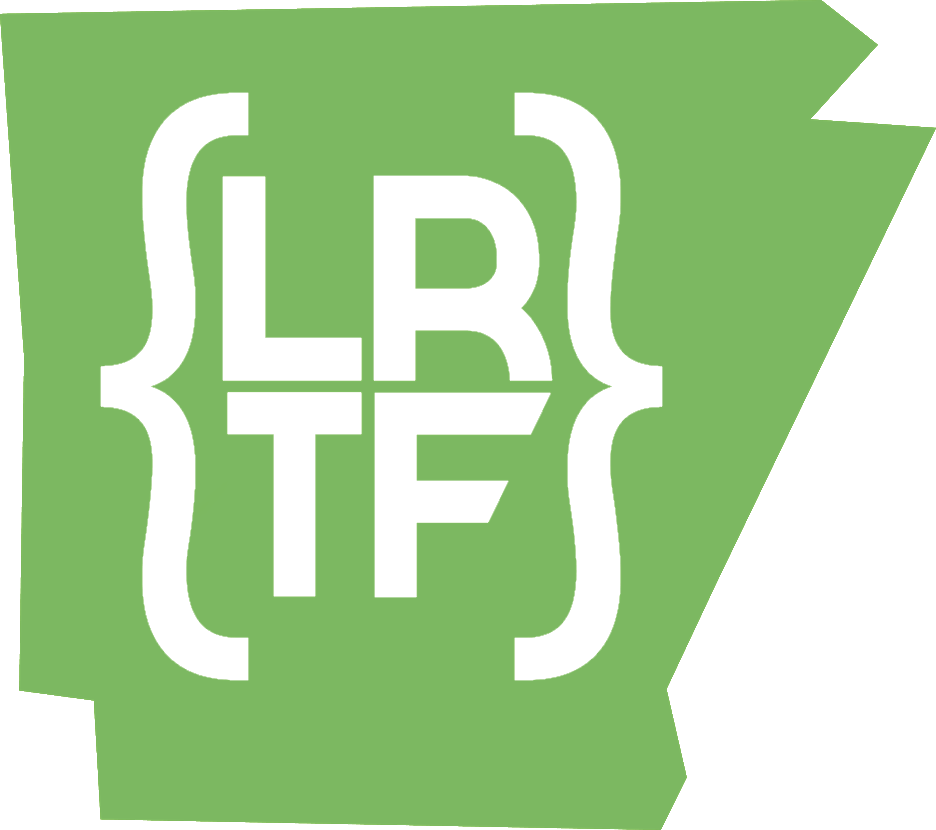 Little Rock Tech Fest Website
The two-day conference provides speaker presentations and breakout sessions for professional software and web developers. Various sessions feature how to program with specific software or implementing technical innovations into the business. Specific topics in the past have included working on data in the cloud, cybersecurity in small business, how to code video games in a browser, and creating a chat application with Firebase.
Arkansas Data Science Career Statistics Information
Number of people employed within the tech industry: 60,332
Change in jobs from 2017 to 2018: 660
Average tech industry salary in Arkansas: $63,323
Estimated Arkansas tech salaries ranging from $39,616 to $96,376
Male Employment: 17,892 (69%)
Female Employment: 8,181 (31%)
* Data sourced from CompTIA
cyberstates.org
, a data aggregate for tech workforce analytics.
Available Online Data Science Programs for Arkansas
AD
Programs That May Be Currently Accepting Applicants
Online Data Science Programs Based in Arkansas
AD
Programs That May Be Currently Accepting Applicants
Southern Arkansas University
Magnolia, Arkansas
List of Arkansas Data Science Programs
Campus-based and Online programs
AD
Programs That May Be Currently Accepting Applicants
Notice a missing or inaccurate program? Our data is hand-collected and edited. If you notice a missing data science program, please email schools at datascienceprograms.org to enter a program to be reviewed or to adjust a current listing.