Find the Best Data Science Degree for you
i
Consider a sponsored online program currently accepting applicants.
Click to see more featured 100% online data science programs currently accepting applicants for 2023.
To find the best data science program for you, start with viewing the top pages on our site below. These contain in-depth information and related sub-fields. You can also view schools with a data science degree, by state. We separate out online vs. campus based programs on each state page.
View Information by Program Area
View Schools by State
If you're considering data science career, check out the Data Science Career Guide.
If you know you want a data science degree
: Consider reviewing the most comprehensive list of
schools with an online data science degree
. We've reviewed over 130+ different online data science (or related) programs - the most on the web.
🗪

What is Data Science?

Data science is a new realm of data interpretation and manipulation that has found its place within current society. This field typically requires experience in computer programs, statistics, probability, business, and communications.

Students interested in a degree in data science should consider a program that blends all of the aforementioned topics. You should also consider courses that outline methods for using data to create helpful plans or programs.

The DataSciencePrograms.org team has researched the web, hand-gathering a list of schools. We have included them in our (MySQL) Database. We have gathered over 500+ universities with a data science degree at any level (Master of Data Science Degree is the most popular). Contact us if you notice any missing programs that we should consider.
Guide for Students Looking for a Degree in Data Science
Data Science is a booming industry. The collection, integration, and utilization of 'Big Data' is becoming more popular with all organizations and businesses.
Companies around the globe are using data to make better decisions. Data scientists use the following to make data-driven decisions:
Empirical evidence
Algorithmic decision-making
Predictive modeling
Data-driven decision making is becoming the norm, rather than the outlier.
# Top Program Areas
There are different types of data science degrees available at US colleges, and that number is growing every day. Most people are familiar with data science and statistics. Areas such as business intelligence and data analytics is becoming more popular. Here are some of the top degrees available in data science:
You might consider a featured online data science degree (some are below that are currently accepting applicants).
i
Consider a sponsored online program currently accepting applicants.
Click to see more online Data Science programs accepting applications.
Why You Should Research DataSciencePrograms.org
The issue with Data Science and traditional higher education is that there is no consensus on what should make for the best data science degree. What students should study - at any level - is not agreed upon (at this point) by a centralized accrediting body. Many industries in healthcare (CCNE), business (AACSB), and technology (ABET) have a program-specific accrediting body. These ensure accredited universities are implementing the same coursework, classes, and areas of study.

Data Science is an Emerging Job for the Future According to Research from LinkedIn
According to the 2020 LinkedIn Emerging Jobs report,
"... Artificial intelligence and data science roles continue to proliferate across nearly every industry... Data science is booming and starting to replace legacy roles. Unsurprisingly, data science is a field that is seeing continued growth on a tremendous scale, but our data shows data scientists may be augmenting responsibilities traditionally done by statisticians as some industries, like insurance, gear up for the future."

In the 2021 (and 2019/2020) Emerging Jobs Report by LinkedIn's massive amount of data, data science and data engineering are two of the top jobs they expect to emerge in the near future. According to the report:
"... Data science is a field that is seeing continued growth on a tremendous scale, but our data shows data scientists may be augmenting responsibilities traditionally done by statisticians as some industries, like insurance, gear up for the future."
- LinkedIn Emerging Jobs Report, 2019 and 2020 (source)
🗈

Is there an accrediting body that has oversight on data science degrees?

Unfortunately Data Science does not have a singular, centralized database for this site to base its degree program listings on. Our researchers have viewed university websites to find every program on this site.
Are There Online Data Science Degrees?
The short answer is yes. One of the best options about the area of data science is that many programs are offered entirely online. A large majority of upcoming college students are considering online degree options. Online data science programs allows independence while working through courses. This is an important skill-set to learn for data analysts that will be working solo in many jobs.
Why Data Science?
Data science includes different specialized fields, but can also be very broad in its application. If you have an interest in statistics or data analysis, this is definitely a career field to consider.
Degree programs that focus on data science are called many different names. Students interested in the IT field may consider Computer Science, Data Analysis or Information, AI, and Data Science. Students interested in business should consider Business Intelligence, Finance, Accounting Analytics, or Marketing.
Data science has been a trending career choice for professionals that are looking for a new industry, but it can be a confusing field to explore. There are careers such as "machine learning engineer" and "business analyst," and general "data scientist" that requires years of experience using programs such as SQL and R.
Here are some FAQ on data science jobs and education.
What courses do you usually take for a Masters in Data Science?
At the Master's degree level, courses will shift from foundational computer science topics to directly working with big data. High-level mathematics, statistics, and decision methods and modeling are more courses. Students should have a basic understanding of how to use popular programming software.
Some of the courses may be available at different educational levels, but will focus on different specific topics. Programming courses within a Bachelor's degree will emphasize the basics of how to write code and run programs in a developmental environment. At the Master's degree level, topics may be more specific, using library packages like NumPy and Scikit-learn.
Data Wrangling and Mining
Data Mining is the process of extracting important data from unstructured and structured sources. After you gather, you prepare the data for analysis, and ensuring that the information meets quality control is all part of data wrangling.
Data mining is a common term when talking about data extraction. It can mean collecting and transforming this information into a way that can benefit the organization.
Mining can be an automatic process that is able to sort information and detect patterns. Data mining also includes analysis processing and pattern determinations. Experts clean the data and determine patterns and find valuable information. Cleaning data means eliminating incomplete information and removing outliers that can skew data.
You may also take architecture courses. Data architecture is the foundation of cleaning and analysis processing. Students will learn different platforms and applications that they may use in the future.
Data Visualization
One of the most important aspects of data science is being able to tell a story about these findings.
There are different types of data visualization that you would use on the job.
Analysis: Data and business analysts use visualizations to interpret their own conclusions.
Interpretation and action: Data visualization for higher-level executives can drive decision making. The data needs to be persuasive, but follow ethical and legal rules.
Machine Learning
A benefit to big data is the capability to discover trends and organize information programmatically. As companies collect more data, they can use the data to improve goods and services they offer to consumers.
Here are some examples where companies use machine learning to collect information:
Users searching for information online
Using credit cards online
Uploading images on a cloud-based server
Improving recommendation systems when streaming content and self-driving vehicles.
Data collection via machine learning can bring up data privacy questions. There have been breaches from organizations and government agencies, exposing user data.
Some machine learning courses cover data privacy. Other courses go over protecting sensitive information from unauthorized access and data breaches.
Python and R Programming
Computer programming when working with information is helpful for every data science career. The most popular programs in the field are Python and R. Both programs are free, open source, and object oriented. These are accessible for students helps students better grasp programming concepts.
Python is the most widely-used program. Python includes many different libraries, especially those that focus on scientific analysis. R is much more statistical-based and can provide more features for data visualization.
Probability and Statistics
College-level courses in mathematics and statistics are usually required for a Masters in Data Science. Statistical courses will consist of theory and advanced skills.
Quantitative and qualitative analysis may sound similar, but are completely different in concept. Quantitative research is working with numerical information. Analysts then transform and organize that data. Qualitative research finds the reasoning behind information. For example: why customers purchased more of one product than a similar product.
Bachelors Degrees in Data Science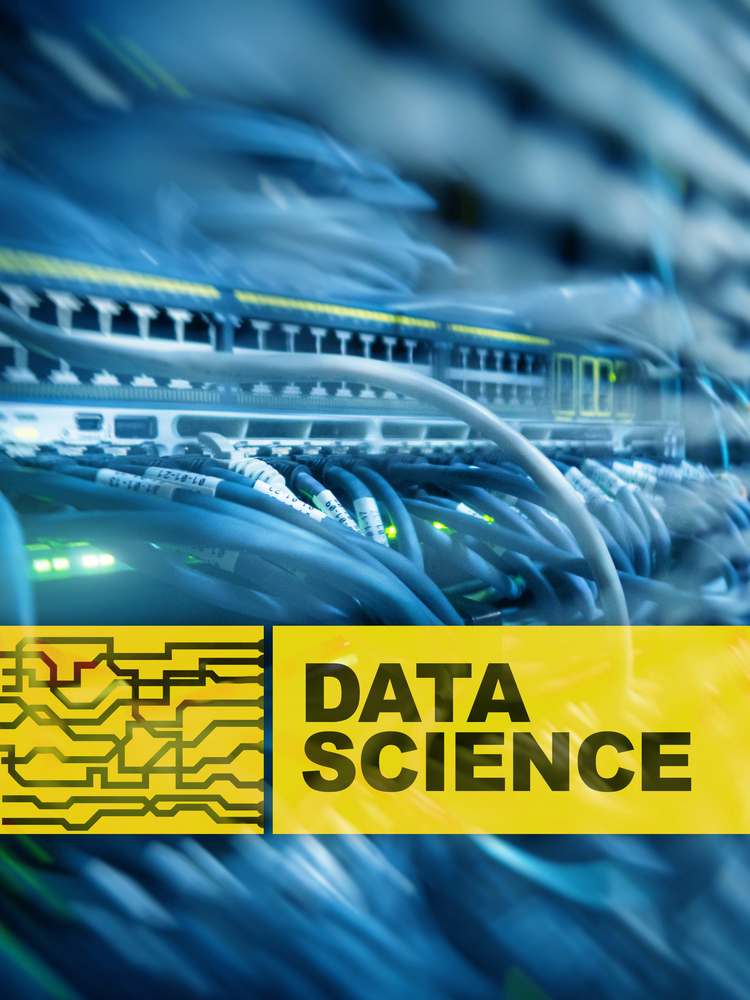 If you are new to the college scene, the bachelors level is where you need to start your journey into data science. You will find that there are numerous data science-related majors and minors available in the college world. This type of undergraduate degree can be standalone or partnered with other topics. Examples include pairing data science with computer science, information technology, and business.
During your Bachelor of Data Science program, expect to take courses in data analysis and presentation. Java Programming, Computer Architecture, and Fundamentals of Data Structure are common. You may study how computer information systems operate and their popular software programs. If you choose a business analytics program, expect to take courses in finance, accounting, and statistics. Most students can complete their bachelors program in around 4 years.
Masters in Data Science Degrees
If you already have an existing Bachelors degree, a Masters degree in Data Science is the next step. These graduate programs provide more focus into the actual application of data science. This helps learn advanced methods and analytical skills.
The Masters in Data Science is the most popular program in the area offered online. Consider taking some time to read the ultimate review guide to online Masters in Data Science degrees. In our guide there are over 130 schools reviewed!
Most students can complete this masters program in around 2 years on average. Common courses include Collaborative Problem Solving, Advanced Statistics, and Reproducible Data Analysis. Expect individual research projects that test abilities in data collection and analysis.
Doctorate Degrees in Data Science
The PhD or Doctor of Data Science is a terminal degree. The goal of the Ph.D. program in Data Science is to educate researchers and scientists. In a research job, you transform large quantities of data into useful information for organizations. During this terminal degree program, students dive deeper into the analytic aspects of data science. The practicum is intense and far more detailed than your prior coursework.
Typical courses for the Data Science Ph.D. program include Probability and Statistics for Data Science, Inference and Representation, and Machine Learning.
If you already have a masters degree, you can complete a Doctorate program in as little as two years. Those coming from the bachelors level may require 4 years of additional time to complete this program or a Master's degree first. At the Ph.D. level, there are usually GPA requirements.
Data Science Program Accreditation
There is not a single organization that provides accreditation for data science programs. There are organizations that accredit related program areas. For example the Accreditation Board for Engineering and Technology (ABET) provides accreditation for degree programs related to computer technology, analysis, and engineering.
AACSB for Business Analytics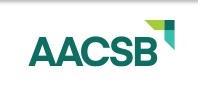 Some minors in data science are under the business school. You can look for accreditation through the Association to Advance Collegiate Schools of Business (AACSB). Regardless of which path you choose with your data science degree, you should ensure that your program is accredited at some level. Look for regional or national accreditation. This can have an impact on transfer-ability and reliability of your courses.
Most universities provide accreditation information on the degree program's page. Others may need in-depth looks into the university's accreditation information. Be sure to do your research!
Top Data Science Associations:
You can use some of the top data science associations in your research. Here are several of the most popular organizations in data:
Types of Data Science Degrees
Data Science Degree
Data Science degree programs can be applicable to many different career fields. This program includes topics in computer science, statistics, and business analysis. You may study specialized fields such as healthcare. This degree helps students use data to create information and helpful solutions for the businesses in which they work. Students may learn more about the methods required to analyze data sets to gather information for reports or programs.
Business Analytics Degree
The competition and desire for growth present in business is fed by the use of analytics. This degree program is increasingly popular for upcoming business professionals and MBA earners. Students look closer at the data and analysis. This is useful for enticing more customers, and driving in more profit for businesses. Business analytics degrees are sometimes partnered with MBA and Information Technology degree programs.
Information and Data Science Degree (MIS)
Information and Data Science degree programs combine information technology and data science. This helps students understand computer software, programs, and methodolgies. This helps the use of data analysis to companies and consumers alike. An MIS degree can lead to a career involving computer program creation, improvement, and implementation.
Information Management Degree
Specialists that have earned a degree in Information Management end up with a diverse skillset. This degree program covers information usability, business administration, knowledge maintenance, and information system design and improvement. The degree program can help to create effective leadership professionals within the IT and business fields. This is a great option for students that wish to use their data science skills within a technological environment.
Data Analytics Degree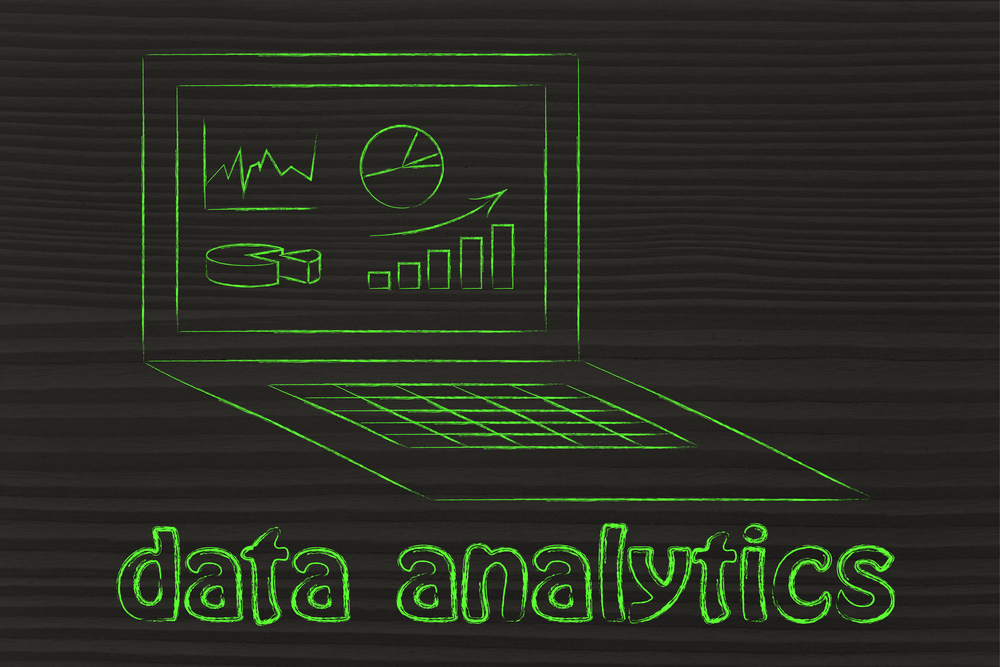 The use of Data Analytics can go well beyond business and information technology. Having the skills necessary to provide helpful analytical data is applicable in a wide array of settings. Organizations use data analysts to help make decisions in education, engineering, and healthcare. This degree program is great for people that want a wider reach than standard data science degree programs.
Business Intelligence Degree (BI)
One of the most important components in business is decision making. This requires professionals to have strong skills in analytics, data interpretation, and business practices. This degree program can provide students with skills that can help them become a vital piece of an organization. Students may take courses in financial awareness and ethics.
Applied Statistics Degree
Applied Statistics includes topics such as predictive analysis, biostatistics, and data mining. Students have the option to pursue careers in business, healthcare, or information technology.
Finance Degree
Finance and FinTech firms are looking for analytical and data mining skills for their positions. With a degree in finance, expect courses in fundamentals of appropriate financial practices for business, healthcare, and even IT. The courses may include those that outline accounting, consumer spending, and tax reporting.
Geospatial Science Degree (GIS)
Geospatial Science programs are for students that want to have a well-rounded expertise in society, ecology, the environment, and geography. Sub-fields include engineering, geography, and sociology. Course work includes topography, physics, information technology, and surveying.
Data Science Frequently Asked Questions (FAQ)
There are many questions when it comes to an emerging field like data science. We've highlighted some of the top questions and have provided answers to each, below.
Which online course is best for data science?
Studying online is a natural way to learn to work on the computer daily. Almost all data science careers need computer proficiency. Working with various programming languages and being able to query information from a database are also helpful.
Courses in a typical data science educational program will be perfect for a virtual setting.
Top Data Science Courses
| Course | Description |
| --- | --- |
| Programming courses | Programming in Python and R need hands-on experience with a computer to run code and create data visualization. In many courses, there will be a need to access information online, such as querying specific data from a cloud server. |
| Open Source software | For data scientists building programs that are able to extract and manipulate information, it is important to store these in a repository. GitHub or SourceForge are popular options. Courses that explore these concepts need the student to create and access an online account. |
| Online courses | All technical activity in data science can easily be explored in an online course. Anyone seeking specific certification should have online access from a computer. |
| Enterprise software courses | In an enterprise setting, there will be constant communication with other employees in a virtual environment. |
Studying online vs on campus: what is the difference?
While a number of institutions offer a full data science education online, it may not be the ideal answer for all students. Learning in a more controlled environment and having direct contact with faculty and students is easier for some people. If you are easily distracted at home or are not tech-savvy, you might consider a campus based or hybrid degree.
Some of the less technical courses in data science may not have too many advantages in an online setting. For example, when a course explores theory behind algorithms there is not much coding or other specific uses for a computer.
University laboratories and large companies often use simulators for data breaches and protection. Students can learn penetration testing via a simulated attack. Students then analyze this data to figure out vulnerabilities.
Doctor of data science programs are usually a longer program length. PhD and Doctorate programs usually have a dissertation defense requirement. In your dissertation defense, you argue your thesis to faculty. This may be done via an in person visit, call, or video conference.
Where can I study data science?
With the growing addition of online data science degrees, there is no limit on where students can pursue a degree. Many universities offer a full degree at the graduate level online with no campus visit requirements.
Online undergraduate programs are less popular, but there are options.
1. Traditional Institutions
All states have at least one university with a data science degree. Many popular institutions have added a Data Science discipline or specialization to their staple degrees. Look for an emphasis in a related field, such as Computer Science, Engineering, Business Analytics, and Applied Statistics.
California has many educational opportunities for a Master's degree in various disciplines. The University of Pacific in Stockton has a Master of Science (MS) in Data Science. The University of California in Irvine has a Master of Science in Business Analytics.
The University of San Francisco has a MS in Health Informatics. This degree focuses on health care and offering new treatment plans with better patient information.
The University of Southern California has a MS in Business Analytics degree. This program focuses on data analysis and has the student explain their findings to non-technical people.
Data science itself may be an added concentration to different focus area of study. Considering a MBA with a concentration in Data Science can provide leadership and data experience.
2. Program Certification
Having regional certification is often necessary transfer students. This can also verify to the student that the education they are receiving will be optimal for their new career in data science.
3. Online Bootcamps and Academies
Instead of studying data science at a university, there are a growing number of online-only resources available. Resources such as Coursera, Udacity, and Datacamp are popular. These websites customize a student's education to become an expert in a certain category. Individuals can learn Python or machine learning at a cheaper cost.
These programs are called academies or bootcamps. Like taking an online program at a university, there is flexibility when it comes to completing courses. Online data science bootcamps have a rigorous fast pace for individuals to learn various topics in data science in a quick time frame.
Academies can also provide a quick education to receive an in-person or online certification through a vendor. For example, Coursera has the IBM Data Science Professional Certificate with education in Python, SQL, and data visualization. It is free to enroll in order to try it out, but requires a monthly payment to complete all the courses and receive the certification.
Does data science require coding?
Learning a programming language is not necessarily required for a data science position. For example, most business analysts have a duty to make the information they obtain clearer to other professionals they work with. They are the communication path between the information technology department and other departments of an organization.
Why Coding is Not Necessary for Everyone
Having programming experience may help in some cases for business analysts. They can check algorithms or analysis methods to determine their accuracy. This is important when creating data visualization and reports. It is more important for them to have a full understanding of data they are working with. It is then important to have strong communication skills with other workers.
Data science is becoming more popular. There are algorithms and programs written for professionals that have minimal experience in coding. This means they can adapt a particular program by changing out a few key details that makes it work in their system and get the information they need. This can be as simple as forking a project in GitHub, and then you do not have to worry about attempted plagiarism.
Software is being adapted for professionals that do not need to have a large skill set in coding. Tableau is a popular data visualization software. Tableau has a drag-and-drop system when organizing information instead of coding. Machine learning can also make this process easier. A program asks what the user wants to know and automatically adapts that through coding without manual input.
The need for coding depends on what position is being pursued in the field of data science. As a general rule of thumb, it is recommended that the professional has some programming experience. The most popular programming languages are Python, R, and SQL. You can use these systems to create algorithms that organize data, query that information from a database, and create visualizations to better interpret information.
Why Coding Skills Are Important
For the best career prospects, individuals should gain experience in some type of coding. Working with data sets in Python and R are popular choices. It will be important to learn to gather information from a variety of sources and clean their data tables. Then learning to parse out specific information that they need for analysis. They may not need to build a program that gathers data from scratch. However, manipulating these findings may require some more coding.
Programming skills are mandatory when looking at higher, more advanced positions in data science. Creating the architecture for working with big data requires code review and input.
Are online data science degrees worth it?
Many data analysts have found their degrees to be worth it. A degree does take some effort and time. If you learn a lot in your coursework, you can take that into your data science job. Usually employees that have a higher degree have higher earnings. This is not the case in all instances.
Benefits for Online Education
Online learning provides much more flexibility for students. There is also more responsibility for them to study on their own. Graduate online programs are for students that can work on their own. They often already have a job and take courses in their spare time. There is less commitment to meet for class lectures, and in some cases, they are not required at all.
With online study, courses are either synchronous or asynchronous.
Synchronous courses have live lectures at exact times. There are usually live class participation or quizzes. Exams tend to be given in a live virtual format.
Asynchronous courses allow students to study on their own time. They view lectures and complete assignments at their own pace. It is common to have the ability to access course lectures and other material at any time, but students must still follow deadlines for assignments and examinations.
Other potential benefits for online education is extra customizability for the curriculum. The ability to choose the amount of credits provides automatic enrollment as a full-time or part-time student. In programs that do not require students to follow the same structure as the on-campus format, they may be able to complete the degree in a quicker pace, especially if there are transfer credits applicable.
Institutions offering online programs also open up availability to more potential students. While some programs may require students to live in a specific region, many data science opportunities will be available to everyone across the United States with no requirements to visit the campus. Those enrolled will have the same virtual resources students at the campus have, and they graduate with the same diploma.
What to Consider for Online Education
When studying from home, it is important to set a schedule to stay on track. You also need to have the same dedication toward the online program as you would going to classes on campus.
There may be technical limitations in rural areas across the United States. Many institutions are in areas that already have high-speed internet access. Rural communities may lack this availability which can make streaming more difficult. Large on-demand video streams and work with massive data sets usually need faster connection speeds.
Some resources are only available on the college campus. There may be specific in-person labs, meetings, or workshops. On-campus students do have opportunities to experience real-world scenarios. Examples include identifying cyber security issues or working with information technology systems on-site.
Hybrid Education
Some data science programs require on-campus visits with online learning. This means students take most coursework online, but have several in-person classes or labs.
There are many reasons that students may want to pursue this type of educational format. You could complete the program in a quicker time frame by taking some courses online and some on campus. Some students meet on a limited basis during the course (weekends, monthly, etc.) and completing the majority of the work online.
Some universities will not have this opportunity available. Some only have campus based programs and some schools only offer their program online. Students should review the program webpage or contact the institution to see if they can take courses both on campus and online.
What are some of the best data science programs?
The definition of "best" depends on you and your career goals. For some people, the best program is an online program, which can give more flexibility. For others, a cheaper program might be more important. For other people, a school that is close to you might be important.
Remember, there is not a single programmatic accrediting body for data science. Regional accreditation is the best form of authentic review for educational programs in data science. In some cases, institutions will only provide transfer credit form other regionally-accredited schools. Examples of regional accreditation include the Middle States Commission on Higher Education, which reviews states and regions such as New York, Pennsylvania, Maryland, and Washington DC, and the Northwest Commission on Colleges and Universities, which observes the states of Alaska, Idaho, Montana, Nevada, Oregon, Utah, and Washington.
Here are some institutions with popular data science programs that are regionally accredited.
Colorado State University MS in Applied Statistics
There are two different concentrations in the Master of Science in Applied Statistics through the College of Natural Sciences: Data Science or Statistical Science. This degree is available either online or on-campus at the Fort Collins area. Entry requirements include a Bachelor's degree. Preferred coursework includes multivariable calculus and linear algebra.
Students with full-time enrollment can complete the program in as little as one year, and up to 31 credits are needed to gain the degree. All Computer Info Systems-type courses are completed online regardless of format chosen. Examples of courses taken within the program include Statistical Consulting, Qualitative Reasoning, Applied Bayesian Statistics, and Applied Data Mining and Analytics in Business.
Purdue University MS in Business Analytics and Information Science
The Master of Science in Business Analytics and Information Science prepares students to solve business problems with data-driven analysis and machine learning capability. The degree consists of 36 credit hours. Courses include core technology, business foundation, restricted electives in information management and analytics. Free electives are available to customize the program.
This program is ideal for students that are looking for business courses in addition to data science. Students can add the SAS Business Analytics certification. To apply, you need a Bachelor's degree, 3.0 GPA or higher, and GMAT scores.
University of California-Berkeley Online MIDS Program
UC-Berkeley has an online Master of Information and Data Science. The degree is under the School of Information. Coursework includes machine learning techniques and the ethical issues behind data science in criminal justice, health care, politics.. The program is 27 credit hours and is online.
There are various pathways that students can choose from to complete the program. You can complete the accelerated path in just one year. There is another option for a standard path and a longer time-frame to graduate.
University of Syracuse MS Applied Data Science
The Master of Science in Applied Data Science is an online program through the School of Information Studies. Students will learn how to solve complex analytical problems to improve any business they pursue. Students develop strategies based on information collected and analyzed.
There are 36 total credit hours needed to complete the degree. Half of the curriculum includes core courses for all students. There are 12 to 15 electives to customize the program. There is a set of analytical courses that emphasize how to work with accounting, marketing, and financial information. A final portfolio showcases what they have learned throughout the program and is reviewed by the faculty prior to graduation.
View the list of over 100 of the best colleges with a Masters in Data Science degree.
Should I learn software like R or Python?
Data science has two popular programming languages: R and Python. Python is a general purpose programming language that has been around for over 30 years. It is designed to be read with an uncluttered format and has many different libraries..
Python
Python is object-oriented, meaning that numbers, strings, classes, and more can be defined with variables. Importing libraries such as NumPy, Pandas, and Scikit-learn add further opportunities with Python. These are the most commonly used libraries in data science. They analyze data, convert it into different visualization charts, and use machine learning capability.
There is capability to program in a traditional shell, but more advanced projects are easier to complete in an integrated development environment (IDE). Another benefit with Python is this offers customization in that area. Some examples of popular IDEs are Eclipse, Visual Studio Code, and Spyder, and many of these options are free with their own unique advantages.
Eclipse is popular for programmers that are already familiar with other languages, such as C++, and using the Pydev plugin allows this IDE to be compatible with Python. Visual Studio Code is a Microsoft product that has many extensions available, but struggles to handle files with a large amount of code. Spyder has a number of handy development tools built in to make the programming process easier, and it is one of the popular IDEs in data science.
R
This programming language specializes in statistical features. As one would expect, there are additional features in analysis and visualization techniques that Python cannot accomplish. This is why data scientists will have the skills to use both programming languages in their profession.
Similar to Python, R is object-oriented and has many libraries that can be attached to it. In fact, there are thousands of packages available to satisfy many types of analysis criteria. Reviewing programming data in an R is not as clean as Python, and there are differences in the vocabulary and operations used that can be confusing for beginners.
RStudio is the most popular IDE for R programming, and is available in two different formats. The first is a desktop version that is completely run through the application, and a server version can be accessed through a browser. Using the latter version gives a flexibility benefit of working on programming tasks with a different device and multiple users can access the information at one time through the server.
Using Both Programs
Both programs are open source and have their advantages in the data science field. Python is the more used language due to its easy learning curve and customization. R is the program of choice if there are additional needs in statistical analysis and data visualization techniques.
For professionals that are going to use both languages, a recommended open-source distribution platform is Anaconda. This is not an IDE, but a collection of programs that feature the Spyder IDE for Python and numerous other tools that are handy for programmers. Instead of installing libraries and packages separately, Anaconda provides these options in a single installation process.
Is data science hard?
Data science is a challenging field to become a professional at, and it can be intimidating for those that do not have much experience in computer science and information technology. There are many resources that are available, and it can be easy to get lost in the various programs and terminology that is needed to thrive in a career.
This discipline can be rewarding in many different ways. Professionals are able to find information that helps improve the company's understanding of how to create a product or better serve their clients in a particular location. It can also be educational to observe different trends and finding out how much information can actually be extracted from various websites.
Data Mining
Without question, one of the hardest aspects of data science is the preparation and cleaning of information. There will be many situations where the professional run into data sets that are incomplete and must determine how that will impact their results. Finding that particular data may require tweaking the algorithm they use that extracts data from their source, or they may have to pick a different source altogether for further information needed.
To extract specific information and make it usable in the transition to data visualization, this data must be cleaned. Cleaning data requires the programming knowledge of structuring charts and tables, creating forks with Lambda functions, and removing any unnecessary formatting, punctuation marks, and anything related to make it into a usable value. Outliers must also be detected and removed to keep the information from being skewed in a specific direction.
Preparation of data and ensuring that programs are written accurately will usually take the professional's bulk of time, which limits their ability to analyze data efficiently. This becomes a greater challenge when they have to create an algorithm that extracts data from scratch. Luckily, with so many programs available online, professionals have the ability to take those same programs and adapt them to their needs.
Never-Ending Flow of Information
One of the pitfalls of big data is there is too much information coming in for organizations to keep up. Almost everything can be tracked, organized, and analyzed, from what is being posted on social media websites to all the queries of information being searched in Google. Combine that with the need to prepare and clean data, and it can be overwhelming.
The evolution of machine learning will help organize information, which can also be difficult to venture into. There are different types of ML, such as supervised learning that is able to make predictions after seeing the same thing over and over again. Unsupervised learning making educated guesses on what a particular person would like to watch next on a streaming service or purchase online at Amazon.
Ethical Concerns
One aspect of data science that may not get much attention, but adds to the difficulty of the profession, is ensuring that the process remains ethical and legal. Data privacy continues to be a growing concern for a number of consumers that do not want sensitive information shared among organizations. Any information gathered from unauthorized access is illegal.
Algorithms also should not be built to take advantage of individuals and must be kept in check to avoid potential bias. For example, programs that are automatically geared toward accepting or declining loans may give a false positive to certain applicant that may or may not be qualified. This is why programs should constantly be reviewed and updated to determine if accurate results are being developed.
Which online data science certification is best?
Certification is the quickest and most convenient pathway for students to receive data science education. These are typically more focused toward a specific position or gaining competence with particular software and hardware in the field. A wide variety of certification is available through specific vendors, such as Microsoft, Google, IBM, Cisco, and more.
While certification requires less of a time commitment and can generally be completed within a year, completion rates are low for this pathway. Students are responsible for maintaining their own studies and preparing themselves for the certification exam at the conclusion of the program. These examinations will often accept just one attempt, and students will need to repay and/or wait to take another exam.
All certifications will have different educational requirements and prerequisites for their students. The curriculum should be reviewed to determine if more fundamental courses in data science are needed prior to enrollment. Some vendors may include foundational topics prior to specific education into using their hardware and software in the data science field.
Here are some vendor certifications that are very popular within the data science profession. For those looking for advanced certification may consider the Data Science MicroMasters Certification, which is distributed by UC-San Diego and acts as an online Master's degree with nine courses to complete. Courses include fundamentals in machine learning and Python, using Python for probability and statistics, and using Spark for big data analysis.
IBM Data Science Certification
One of the most popular vendors to gain data science certification is through IBM, which provides an entry point into a career in data analytics and machine learning. Students will gain the proper abilities to query information in a database and access this information through a variety of different tools and applications. There will be specific skills gained in using Python and the libraries of Numpy and Pandas.
This certification generally takes 10 months to complete for students that have an ability to work on the program for four hours each week. There are no prerequisites and set times for courses, so this provides maximum flexibility for those looking to jump into data science education immediately. It is helpful for students to be familiar with computer science, calculus, and linear algebra.
SAS Certified Data Scientist
This is an online program that provides various computer science topics over a five-exam period along with the 18 total courses needed before gaining the certification. Students will be able to complete real-world scenarios and case studies to further their academic education. Other certifications include Advanced Analytics Professional and Big Data Professional, which are both required to hold before pursuing the Data Scientist certification.
Another related certification is the Data Curation Professional through SAS, which offers four training course and a voucher for the certification exam. This is ideal for individuals that are looking to gain experience in gathering data from various sources and preparing this information on software such as Apache Hadoop. They will gain familiarity working in the Hadoop environment and other data management tools from SAS.
Google Cloud Professional Data Engineer
Another pathway to gain certification is by becoming an expert data engineer through Google Cloud. This is one of the high-paying opportunities in the field. Having this designation on a professional resume will make the candidate stick out and they will gain networking opportunities through Google's certification directory.
The examination itself does not require prerequisites, but the applicant should have at least three years of experience in data engineering and at least one year of working on the Google Cloud platform. This can be completed online assuming the applicant meets testing requirements or at a test center that is proctored at that location. Google provides some training material and practice exams for preparation.
Data Science Integrated Into Daily Life
If you are curious about how data science plays a role in the everyday function of society, you should look at some of the most recent technologies.
Predicting Consumer Behavior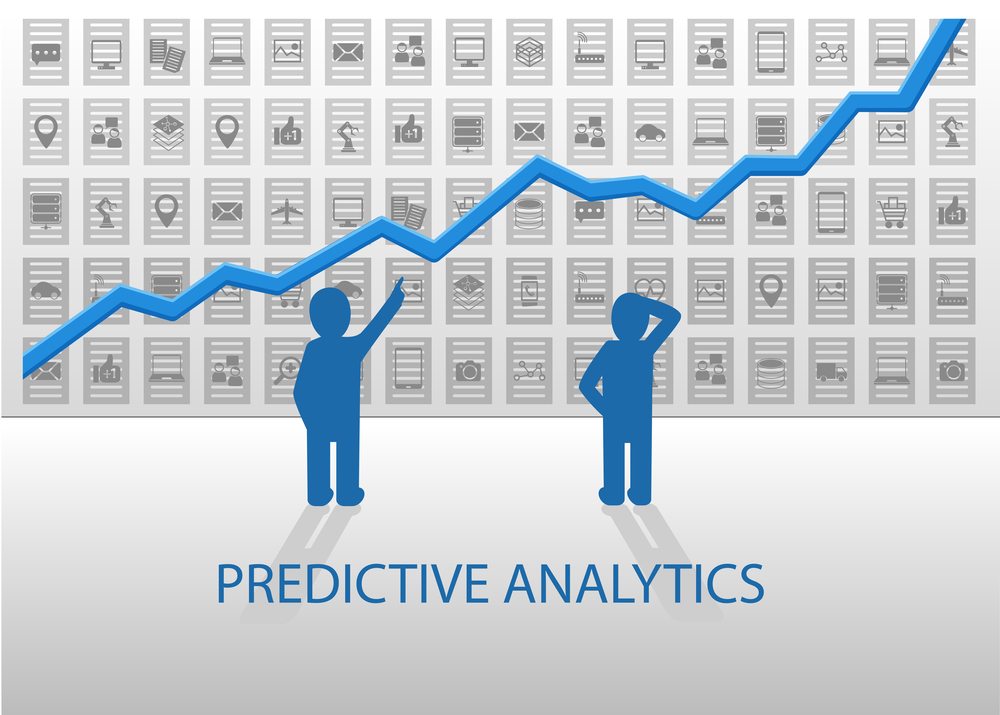 Movie streaming services and social media outlets use data scientists to help create programming that is suggestive, predictive, or even personalized. Research into the behaviors and searches of consumers can provide information to scientists that is helpful in making technology more convenient and user friendly. Using research and algorithms, data scientists can make current programs more efficient and catered to customers' needs.
Business Analytics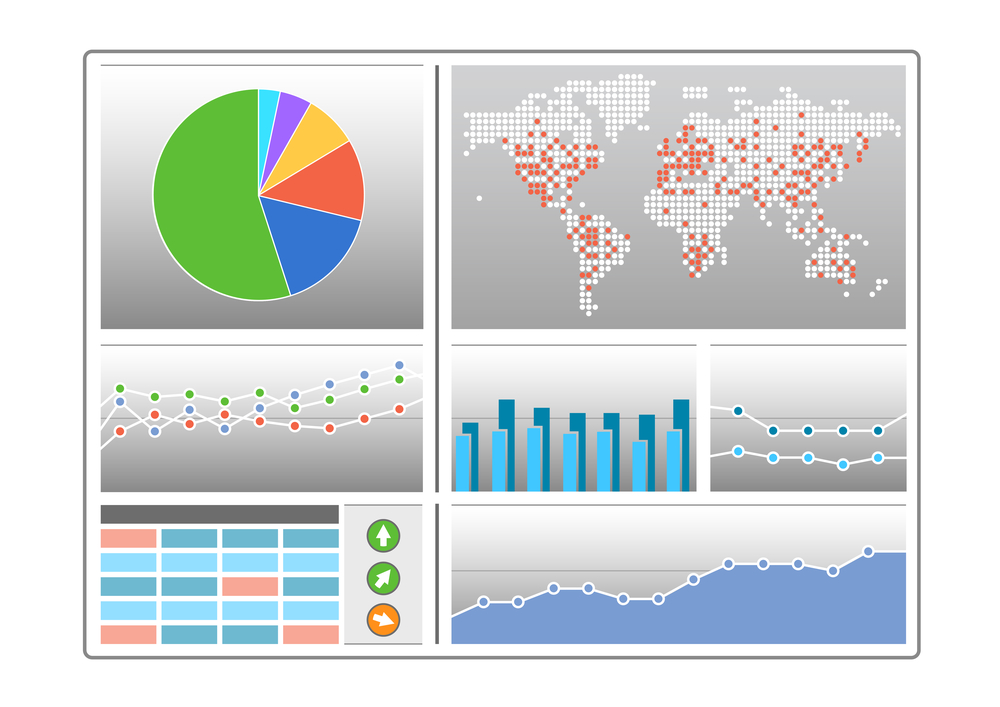 From the business outlook, data scientists can also assist in making relevant business decisions through research of current and past data associated with the business's practices. Data scientists review statistics and data related to business practice to sort through important issues or problems with everyday functioning.
As a result of this research, these professionals can use programs or solutions that can make everyday business more fluid and profitable for their organization.
Other Industries
Data science is not limited to just business and IT. Having the skills to analyze data and provide solutions can be useful in any area that uses information to make the customer's experience better. Healthcare, statistics, advertising, and even sports are some fields that can benefit from the expertise of learners within this field.