All Types of Data Science Degrees
Welcome to DataSciencePrograms.org - we've researched the web to assemble a list of Data Science Programs and including them in our database and on subsequent pages. There are number of program areas in data science:
Data Analytics
Data Mining
Data Science
Statistics or Applied Statistics
Business Analytics and Intelligence
Computer Science
Cyber Security
As of mid-2020, we have gathered over 500 universities with a data science degree at all levels and over 830 different data science programs, with the Master of Data Science degree being the most popular.
If you're considering data science career, check out the Data Science Career Guide. Jump start your learning about Data Science with one of the quick links below.
If you know you want a data science degree
: Consider reviewing the most comprehensive list of
schools with an online data science program
. We've reviewed over 130+ different online data science (or related) programs - the most on the web.
🗪

What is Data Science?

Data science is a relatively new realm of data interpretation and manipulation that has found its place within current society. This field may require upcoming professionals to have a strong mindset in computer programs, statistics, probability, and common business-oriented skills such as communication and growth.

Students that might be interested in pursuing degrees in this field may enroll in degree programs that include a subtle blend of all of these topics, as well as courses that outline methods for using data to create helpful plans or programs for businesses or individuals.

The DataSciencePrograms.org team has researched the web, hand-gathering a list of Data Science Programs and including them in our (MySQL) Database. So far, as of early 2020, we have gathered over 500+ universities with a data science degree at any level (Master of Data Science Degree is the most popular). Contact us at schools (at) datascienceprograms.org if you notice any missing programs that we should consider. Below is an aggregated sample of the programs in our database.
Research and Find Data Science Programs
Data Science is a booming industry - the collection, integration, and utilization of 'Big Data' is a relatively new area of study for those interested in a combination of mathematics, statistics, technology, and business application.
Companies around the globe are using data to make better decisions. Combined with statistical analysis, empirical evidence, artificial intelligence, algorithmic decision-making, predictive modeling, and business sense and intelligence, data-driven decision making is becoming the norm, rather than the outlier.
# Data Science Programs
There are a number of different types of data science degrees available at US colleges, and that number is growing every day. Most people are familiar with data science and statistics, but areas such as business intelligence and data analytics is becoming increasingly more popular. Here are some of the top degrees available in data science:
You might consider a featured online data science degree (some are below that are currently accepting applicants).
Featured Online Data Science Programs
The Origins, Utility, and Future of DataSciencePrograms.org
The issue with Data Science and traditional higher education is that there is no consensus on what should make for the best data science degree. What students should study - at any level - is not agreed upon (at this point) by a centralized accrediting body. Many industries in healthcare (CCNE), business (AACSB), and technology (ABET) have a program-specific accrediting body that ensures accredited universities are implementing the same coursework, classes, and areas of study.

Data Science is an Emerging Job for the Future According to Research from LinkedIn
According to the 2020 LinkedIn Emerging Jobs report,
"... Artificial intelligence and data science roles continue to proliferate across nearly every industry... Data science is booming and starting to replace legacy roles. Unsurprisingly, data science is a field that is seeing continued growth on a tremendous scale, but our data shows data scientists may be augmenting responsibilities traditionally done by statisticians as some industries, like insurance, gear up for the future."

In the 2019 Emerging Jobs Report by LinkedIn's massive amount of data, data science and data engineering are two of the top jobs they expect to emerge in the near future. According to the report:
"... Data science is a field that is seeing continued growth on a tremendous scale, but our data shows data scientists may be augmenting responsibilities traditionally done by statisticians as some industries, like insurance, gear up for the future."
- LinkedIn Emerging Jobs Report, 2019 and 2020 (source)
🗈

Research on Data Science Programs

Unfortunately Data Science does not have a singular, centralized database for this site to base its degree program listings on. Every data science program on this website was found by people-driven research.

This feat took hours upon hours of research - and we know we are not done yet. DSP was founded in 2018 and is a new project with a big vision. Please, if you have or know of a university that has a Data Science degree offering at the following levels, email schools (at) datascienceprograms.org and we will review as soon as we can.
Data Science Integrated Into Daily Life
If you are curious about how data science plays a role in the everyday function of society, you should look at some of the most recent technologies.
Predicting Consumer Behavior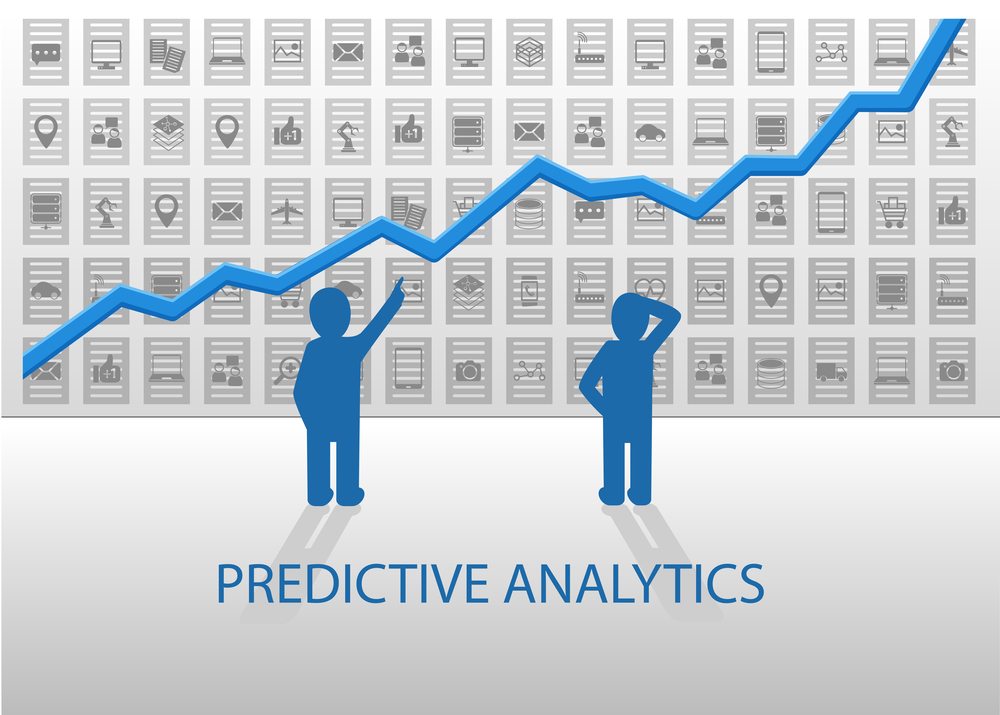 Plenty of movie streaming services and social media outlets use data scientists to help create programming that is suggestive, predictive, or even personalized. Research into the behaviors and searches of consumers can provide information to scientists that is helpful in making technology more convenient and user friendly. Using research and algorithms, data scientists can make current programs more efficient and catered to customers' needs.
Business Analytics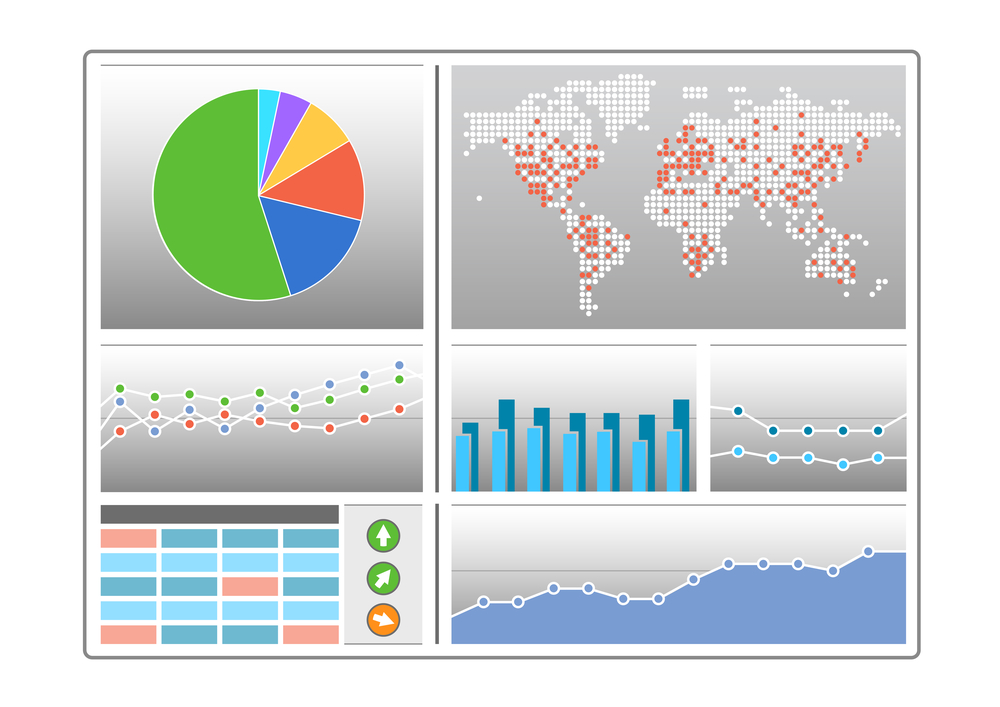 From the business outlook, data scientists can also assist in making relevant business decisions through research of current and past data associated with the business's practices. As an example, data scientists for business can review statistics and data related to business practice to sort through important issues or problems with everyday functioning.
As a result of this research, these professionals can implement programs or solutions that can make everyday business more fluid and profitable for their organization.
Other Industries
Data science is not limited to just business and IT. Having the skills to analyze data and provide solutions can be useful in any area that uses information to make the customer's experience better. Healthcare, statistics, advertising, and even sports are some fields that can benefit from the expertise of learners within this field.
Read more below to see what our educational experts have found regarding degree programs in data science.
Are There Online Data Science Degrees?
One of the most pleasing factors of data science degree programs is that they can be found in the online setting. A large majority of upcoming college students are considering online degree options, due to the convenience and flexibility of this option. For data science students, online degree programs can allow for more independence while working through courses, which could increase awareness and self-motivation for future careers.
Students might find that the time it takes to complete online degree programs in data science depends on several different factors. Students that have enrolled in online programs may be able to attend their courses more frequently, since they can report to their class at their own convenience. Combining the responsibility of work and education can also have a direct impact on how quickly students complete their program online.
Why Data Science?
Data science can touch on many different specialized fields, but can also be very broad in its application. If you have an interest in statistics or data analysis, this is definitely a career field to consider.
Degree programs that focus on data science can be found under many different names. Students that are interested in the IT field may enroll in programs such as Data Analysis or Information and Data Science to help encourage growth within this field. Students interested in business can also enroll in programs that are specific to their needs, such as Business Intelligence, Finance, or Marketing.
Bachelors Degrees in Data Science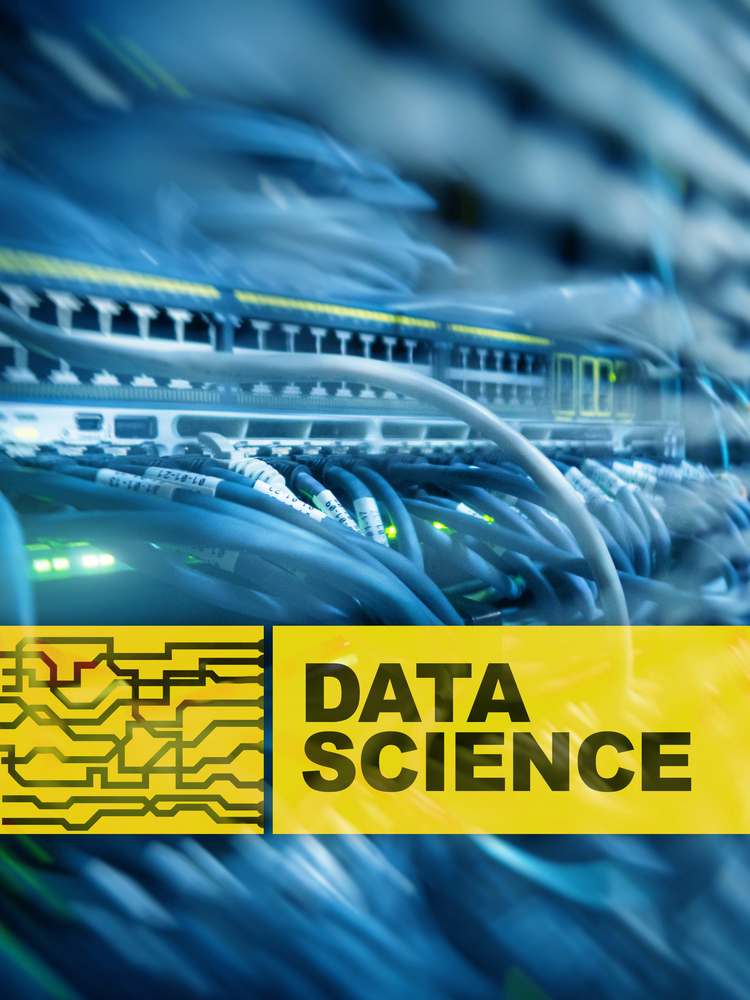 If you are new to the college scene, the bachelors level is probably where you need to start your journey into data science. You may find that there are numerous data science-related majors and minors available in the college world for you to choose from. This type of degree can be standalone, or partnered with other topics such as computer science, information technology, and business. Depending on what interests you, you may find a blend of degree programs that is more suitable for the type of career you are searching for.
During this bachelors program, you may take courses that can help sharpen your skills with data analysis. Courses such as Java Programming, Computer Architecture, and Fundamentals of Data Structure are common at this level, since you may be required to know more about computer information systems operate and their popular programs. If you choose a program that is related to business, you may also see courses that are relevant to the business environment. Most students can complete their bachelors program in around 4 years.
Masters in Data Science Degrees
If you already have an existing bachelors degree, you might be more interested in pursuing careers in data science throughout the acquisition of a Masters degree in Data Science. These programs typically provide more focus into the actual application of data science, which can help students become more familiar with the methods and analytical properties associated with careers at this level.
The Masters in Data Science is the most popular program in the area that is offered online. Consider taking some time to read the ultimate review guide to online Masters in Data Science programs. In our guide there are over 130 schools reviewed!
Most students can complete this masters program in around 2 years on average. Throughout this program, students may take courses such as Collaborative Problem Solving, Advanced Statistics, and Reproducible Data Analysis. Students may also have the opportunity to engage in individual research projects that can test their abilities in data collection and analysis.
Doctorate Degrees in Data Science
At the highest degree level, data science students can provide research-oriented information and expertise to businesses in need. The goal of the Ph.D. program in Data Science is to create scientists that can transform large quantities of data into useful information for organizations in need. Throughout this program, students may have the opportunity to dive deeper into the analytic aspects of data science, and possibly even take part in an intensive practicum throughout the duration of their degree program.
The courses that students are likely to see throughout the Ph.D. program can include Probability and Statistics for Data Science, Inference and Representation, and Machine Learning. If you already have a masters degree, this program can be completed in as little as 2 years. Those coming from the bachelors level may require 4 years of additional time to complete this program. At the Ph.D. level, students may be required to maintain a 3.0 or similar GPA and pass an accumulative examination prior to receiving their degree.
Data Science Program Accreditation
Students that wish to pursue data science degree programs might be curious about their options for reliability and relevance. There is currently not a single organization that provides accreditation for data science programs specifically. However, the Accreditation Board for Engineering and Technology (ABET) provides accreditation for educational institutions that offer degree programs related to computer technology, analysis, and engineering.
AACSB for Business Analytics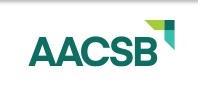 Some minors in data science can also be found within business degree programs, which should hold accreditation through the Association to Advance Collegiate Schools of Business (AACSB). Regardless of which path you choose with your data science degree, you should ensure that your program has received the right type of accreditation prior to enrolling. Programs that promote data science specifically may be accredited by either regional or national accreditation – which can have an impact on transfer-ability and reliability.
Students that are planning to enroll in a data science degree program should ensure that the program has received regional or national accreditation prior to enrolling. There are also some programs at higher degree levels that are accredited by the Higher Learning Commission.
An accredited degree program can help to teach you the right topics, provide you with the right skills, and possibly prepare you for highly influential careers in the field of business and technology. Most universities provide accreditation information on the degree program's page, while others may require a more in-depth look into the university's accreditation information.
Types of Data Science Degrees
Data Science Degree
Data Science degree programs can be applicable to many different career fields. This program includes topics that are relevant to computer science, statistics, business analysis, and even specialized fields such as healthcare. The purpose of this degree program is to help students use data to create information and helpful solutions for the businesses in which they work. While in this program, students may learn more about the methods required to analyze data sets in order to gather information for reports or programs.
Business Analytics Degree
The competition and desire for growth present in business is fed by the use of analytics. This degree program is increasingly popular for upcoming business professionals and MBA earners. This type of program may require students to look closer at the data and analysis that goes into creating helping programs, enticing more customers, and driving in more profit for businesses. This program can be found in many different forms, including those partnered with MBA and Information Technology degree programs.
Information and Data Science Degree (MIS)
Information and Data Science degree programs combines aspects of both information technology and data science into their curricula. These programs can help students gain a better understanding of the computer software, programs, and methods that are present in today's society, as well as the use of data analysis to companies and consumers alike. These programs can possibly lead to careers involving computer program creation, improvement, and implementation.
Information Management Degree
Specialists that have earned a degree in Information Management may have many diverse skills that are helpful in different settings. This degree program may provide students with knowledge of information usability, business administration, knowledge maintenance, and information system design and improvement. The degree program in this area can help to create effective leadership professionals within the IT and business fields as well. This is a great option for students that wish to use their data science skills within a technological environment.
Data Analytics Degree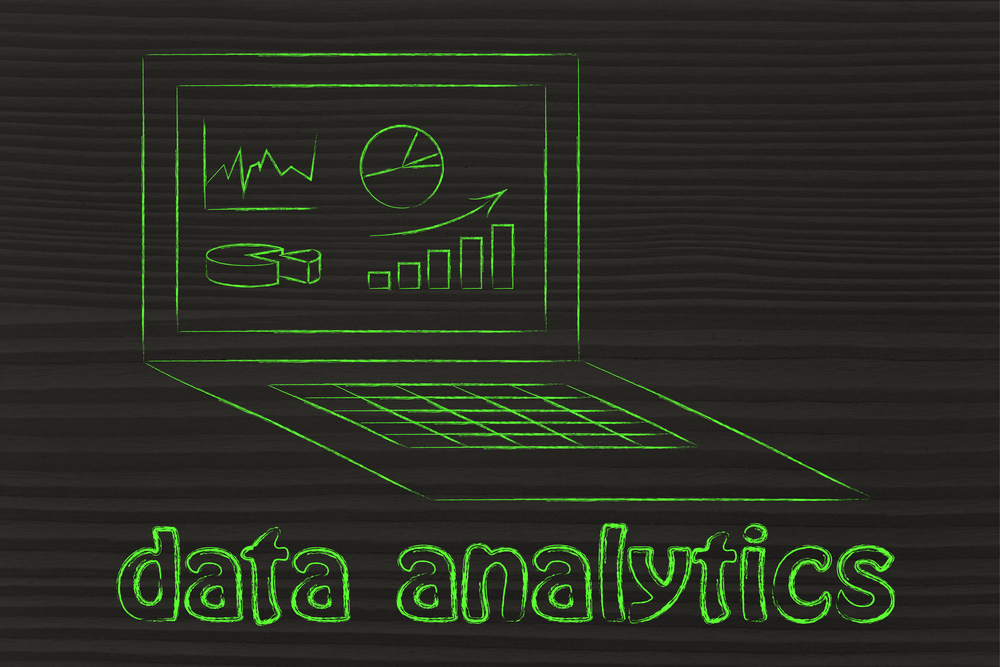 The use of Data Analytics can go well beyond just business and information technology. Having the skills necessary to provide helpful analytical data can be applicable in a very wide array of settings. Many organizations in society seek out students of data analytics to help make decisions that are helpful to the people in which they serve, such as through education, engineering, and healthcare. This degree program is great for people that want a wider reach than standard data science degree programs.
Business Intelligence Degree (BI)
One of the most important components in business is decision making. This process requires professionals to have strong skills in analytics, data interpretation, and business practices. This degree program can provide students with skills that can help them become a vital piece of an organization. Students may take courses that relate to data influence, financial awareness, and ethics throughout their experience in this program.
Applied Statistics Degree
Applied Statistics can help students indulge more into the numerical aspect of data science throughout their career. This program may include topics such as predictive analysis, biostatistics, and data mining. Students that take part in this program may have the option to pursue careers in business, healthcare, or information technology in their future – making this a great opportunity for those that want diverse career choices after graduation.
Finance Degree
The field of Finance is constantly looking for professionals that have analytical and data mining skills for their positions. With a degree in finance, you could possibly take courses that can help you better understand the fundamentals of appropriate financial practices for business, healthcare, and even IT. The courses that you could take in this program may include those that outline accounting, consumer spending, and tax reporting.
Geospatial Science Degree (GIS)
Geospatial Science programs are great for students that want to have a well-rounded expertise in areas such as society, ecology, the environment, and geography. Experts within this field can contribute to what society knows about these different areas and how the information found can be used to better the human experience. Some fields that are influenced by professionals in this field can include engineering, geography, and sociology. Course work for this program may include topics such as topography, physics, information technology, and surveying.