Kentucky Data Science Degree Programs
i
Consider a sponsored online program currently accepting applicants.
Click to see more featured 100% online data science programs currently accepting applicants for 2023.
Those looking for a fully online data science program in the state of Kentucky have two options: a Master of Applied Statistics degree at the University of Kentucky and a Master of Science in Computer Science at the University of Louisville - the latter also offers a Graduate Certification in Data Mining.
In the healthcare sector, Northern Kentucky University offers a Master of Science in Health Informatics online (and certification on-campus), as well as a Master of Business Administration with a number of specializations, such as Management and Marketing.
i
Consider a sponsored online program currently accepting applicants.
Click for more online data science programs that are taking applications for 2023.
Are there online data science programs in Kentucky?
Yes. Here is the list of some of the best online data science degree programs in Kentucky that we have found so far.
| University | Program | Location |
| --- | --- | --- |
| University of Louisville | Graduate Certificate in Data Science | Online |
i
Consider a sponsored online program currently accepting applicants.
University
Program
Admissions
University of California Berkeley
Online Master of Information and Data Science

Course work in this program examines issues of security, explores machine learning, and considers techniques for data storage and management.

Website
University of Virginia
Online M.S. in Data Science

20 Month Program, 100% Online.

Website
Stevens Institute of Technology
Master of Science in Data Science

100% Online, GRE/GMAT Not Required. Next start date: September 11, 2023

Website
Johns Hopkins University AAP
Online MS in Data Science and Policy

Four specializations. Courses designed to teach skills in statistics, programing, data visualization, and communication.

Website
Ohio University
Online Master of Business Analytics

AACSB accredited. Part-time scheduling available.

Website
Arizona State University
Online Bachelor of Science in Data Science

100% online, 5 specialization tracks: Business analytics, Spatial science, Social science, Bioscience, Behavioral science.

Website
Full List of the Best Kentucky Data Science Degrees
Here is the list of some of the best data science programs online and at campuses in Kentucky. List was last updated for 2023.
University
Program
Location

Northern Kentucky University Computer Science

Bachelor in Data Science

Highland Heights
Be able to solve comprehensive problems in an organization with data-driven solutions. Explores theory, analytical processes, and ethics to consider. Courses available during both daytime and evening hours with online and on-campus formats.

University of Louisville Computer Engineering and Computer Science Department

Graduate Certificate in Data Science

Louisville
Core subjects in the certification include data mining and management concepts. Elective options may include advanced subjects in analysis and latest innovative topics. 18 total credit hours needed to complete the certification.

University of Louisville College of Business

M.S. in Business Analytics

Louisville
30 credit hour curriculum features paid internship and networking opportunities with popular organizations. Uses tools such as Python and R programming, SAS, and Tableau. No GMAT or GRE scores required in the admission process.
Notice a missing or inaccurate program? Our data is hand-collected and edited. If you notice a missing data science program, please email schools at datascienceprograms.org to enter a program to be reviewed or to adjust a current listing.
Online Data Science Programs in Kentucky
University of Kentucky Master of Applied Statistics
The College of Arts and Sciences at the University of Kentucky offers a Master of Applied Statistics program that is fully available online. This program features an emphasis on using predictive modeling and data visualization. There are 11 total courses with five of them required: Computational Theory and Data Visualization, Foundations of Probability and Inference, Statistical Computing with SAS, Regression Modeling, and Design of Experiments. Electives provide more advanced education in statistics, R programming, and quality control.
Students have the ability to complete the entire program in one calendar year, but it allows for the flexibility of expanding it from two to four years. Online courses are distributed with lightboard technology and students will have the ability to discuss course material with other peers or faculty on real-time discussion boards. Professors can also set up specific times during the week when they can live chat with other students. MAS graduates have received entry-level statistician opportunities at companies such as Google, Intel, and Pfizer.
University of Louisville MS in Computer Science
The JB Speed School of Engineering provides a relatively new program, the Master of Science in Computer Science, which can be completed on-campus or entirely online. In order to be administered into the program, prospective students should complete the online application with the fee and submit GRE scores, two letters of recommendation, and official transcripts. There is a minimum requirement of holding a Bachelor's degree with a cumulative GPA of 2.75 or higher.
Graduating from the program requires 30 credit hours, separated by foundational, software, and analytics courses. One foundational course -- either Automata Theory or Design and Analysis of Computer Algorithms -- is required along with two software and analytics courses. Example courses in these groups include Artificial Intelligence, Software Engineering, Modeling and Analysis of Engineering Systems, and Experimental Design in Engineering. Rounding out the curriculum is nine credits of electives and either completing a thesis or a Computer Science project with another elective.
Those looking for a quicker option can select a graduate certificate in Cybersecurity or Data Science, both offered at Louisville or online. Required courses in the Data Science pathway are Introduction to Databases (or Data Management and Analysis), Data Mining, and Data Mining with Linear Models. Up to nine credits of electives are needed to finish the certification. Admission generally follows the same rules as a full degree with the exception of submitting letters of recommendation.
Northern Kentucky University Health Informatics Programs
Through the College of Informatics, there is an option of completing a Master's degree or graduate certificate in Health Informatics. The fully online course requires 33 credit hours to complete and is geared to be completed in two years. Goals of this degree are to prepare students to optimize healthcare information systems and to improve the quality of care with the use of artificial intelligence and data visualization. There are seven core courses in the curriculum:
Introduction to Healthcare Operations
Technical Foundations of Health Informatics
Information Systems in Healthcare Organizations
Information Technology Project Management
Systems Analysis and Design
Database Management Systems
Evidence-Based Healthcare Methods
Three elective courses and a capstone project are also needed to finish the program. In order to get into the program, students need to submit an application with a $40 fee, official transcripts, resume, and a personal statement that shows career goals and background experience. The university will be looking to see if students have obtained a Bachelor's degree, and a cumulative 2.5 GPA or higher is recommended.
Scholarship Opportunities within Kentucky
There is no financial support available for the online Master of Applied Statistics at the University of Kentucky. However, there are options for graduate scholarships and assistantships at Northern Kentucky University. For an assistantship, students must be enrolled in a certification or degree for a minimum of six semester hours and be receiving a 3.0 GPA or higher. Students will be paid on a stipend per hour or at the resident tuition rate.
Vietnam War-era veterans, spouses, and their children/grandchildren are eligible for a $500 award each academic year with the LZ Bluegrass of Northern Kentucky Award. Those enrolling into a Master of Business Administration are eligible for the Fifth Third Bank Entrepreneurship Institute and Haile Foundation scholarships, requiring an entrepreneurship specialization and specific academic merits, respectively.
Data Science Careers in Kentucky
Kentucky is nearing the six-figure mark in tech industry employment with over 99,000 workers according to CompTIA. In terms of representation compared to other industries in the state, it is rather small at 5 percent, but opportunities in IT and custom software services has grown 2.3 percent year-over-year.
Average salary is on the lower end nationally, right near $65,000. While on par with Indiana, that is lower than any other neighboring state.
Data Science Events, Meetups, and Conferences in Kentucky
Techfest Lou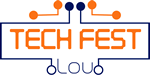 Techfest Lou Website
This biennial summit in Louisville brings together professionals in the technology industry to learn and network with each other. Attendees are generally a mixture of high-level executives, data scientists, programmers, engineers, IT managers, and more. Topics covered at the event include blockchain, cybersecurity, IoT (the Internet of Things), artificial intelligence, IT in healthcare.
Kentucky Data Science Career Statistics Information
| | |
| --- | --- |
| Number of people employed within the tech industry: | 99,374 |
| Average tech industry salary in Kentucky: | $64,923 |
| Estimated Kentucky tech salaries range: | From $40,161 to $101,860 |
| Male Employment: | 34,012 (67%) |
| Female Employment: | 16,575 (33%) |
* Data sourced from CompTIA, CyberStates.org, a data aggregate for tech workforce analytics.