New Hampshire Data Science Degree Programs
i
Consider a sponsored online program currently accepting applicants.
Click to see more featured 100% online data science programs currently accepting applicants for 2023.
Perhaps the best option in New Hampshire to pursue higher education online is Southern New Hampshire University, which provides multiple full programs in IT, business, and healthcare.
Other options that mostly require on-campus attendance are obtaining a Master of Science in Data Analytics and Business Statistics at New England College or pursuing a general overview of analytics at the University of New Hampshire. Further healthcare opportunities exist at New England and Dartmouth Colleges.
i
Consider a sponsored online program currently accepting applicants.
Click for more online data science programs that are taking applications for 2023.
Are there online data science programs in New Hampshire?
Yes. Here is the list of some of the best online data science degree programs in New Hampshire that we have found so far.
| University | Program | Location |
| --- | --- | --- |
| Southern New Hampshire University | MBA in Business Intelligence | Online |
| Southern New Hampshire University | MS in Information Technology - Healthcare Informatics | Online |
| University of New Hampshire | Graduate Certificate in Data Science | Online |
i
Consider a sponsored online program currently accepting applicants.
University
Program
Admissions
University of California Berkeley
Online Master of Information and Data Science

Course work in this program examines issues of security, explores machine learning, and considers techniques for data storage and management.

Website
University of Virginia
Online M.S. in Data Science

20 Month Program, 100% Online.

Website
Stevens Institute of Technology
Master of Science in Data Science

100% Online, GRE/GMAT Not Required. Next start date: September 11, 2023

Website
Johns Hopkins University AAP
Online MS in Data Science and Policy

Four specializations. Courses designed to teach skills in statistics, programing, data visualization, and communication.

Website
Ohio University
Online Master of Business Analytics

AACSB accredited. Part-time scheduling available.

Website
Arizona State University
Online Bachelor of Science in Data Science

100% online, 5 specialization tracks: Business analytics, Spatial science, Social science, Bioscience, Behavioral science.

Website
Full List of the Best New Hampshire Data Science Degrees
Here is the list of some of the best data science programs online and at campuses in New Hampshire. List was last updated for 2023.
University
Program
Location

New England College School of Graduate and Professional Studies

M.S. in Data Analytics and Business Statistics

Henniker
Offers abilities to clean and interpret valuable information from different sources. Learn how to design databases for certain organizations and optimal applications used. Program available on-campus and admission takes place seven times each year.

Southern New Hampshire University

Bachelor in Data Analytics

Manchester
Bachelor's degree available online with up to 90 transfer credits accepted. Tools used in the program include Python and R programming, Tableau, and SAS software. Offers balance of general education in different sciences and technical skills for certification.

Southern New Hampshire University Online College

M.S. in Data Analytics

Manchester
Students gain skills when analyzing information and determining various decisions methods for solutions. Tools used in the program include Python, R, SQL, and Tableau. Additionally offers soft skills in communication techniques and visualization options.

Southern New Hampshire University

MBA in Business Intelligence

Manchester
Provides decision methods for data analysis, and parsing and presenting valuable information. Understand big data solutions that drive business decisions and gain competitive advantages. For further analytical skills, student should consider the Data Analytics discipline.

Southern New Hampshire University School for Professional Studies

MS in Information Technology - Healthcare Informatics

Manchester
Improves health care policy and developing treatment plans for citizens and veterans. Up to 12 graduate credit hours accepted and average time frame set at 15 months. No GRE/GMAT scores required and lower GPAs have potential for conditional admission.

University of New Hampshire Department of Applied Engineering and Sciences

B.S. Analytics and Data Science

Manchester
Analytics program completed at the Manchester and Durham campus locations. Data Science option has some exclusive course availability in Durham. This emphasis provides theory and application of latest innovations in the field.

University of New Hampshire Graduate School

Graduate Certificate in Data Science

Manchester
Asynchronous program offers the latest innovations in database design and analytical processes. Undergraduate education with professional resume recommended for admission. Geared for individuals looking to improve on established technical skills.

University of New Hampshire UNH Online

Online Graduate Certificate in Data Science

Durham
Four-month program requires courses in data architecture, mining, programming, and statistical methods. Structured program has flexibility with online enrollment and fall and spring start dates. Two recommendation letters and personal statement with career goals needed for admission.

University of New Hampshire The Graduate School

M.S. in Analytics

Hanover
Master's program offers a business focus on analytical and statistical topics. Completed in 16 months for full-time enrollment, or an option to take one course at a time over three years. Prepares individuals for careers as market researchers, project managers, and optimization analyst.
Notice a missing or inaccurate program? Our data is hand-collected and edited. If you notice a missing data science program, please email schools at datascienceprograms.org to enter a program to be reviewed or to adjust a current listing.
Online Data Science Programs in New Hampshire
Southern New Hampshire University
SHSU has a wealth of online options for prospective students that are looking to get into data science programs. One opportunity is the Master of Science in Data Analytics, which can be completed in as little as 15 months with the ability to take two courses in each 10-week term. The curriculum requires the completion of 12 courses, such as Enterprise Data Management, Decision Methods and Modeling, and Predictive Analytics, and the program culminates with a capstone project. Graduates that have completed this degree have been in employed as data engineers, analytics managers, and data mining specialists.
Another Master of Science option is in Information Technology with a specialization of Data Analytics. This program is similar to the standalone Data Analytics degree with a few of the same data courses, but the curriculum is largely based around IT with courses like Operating Systems, Technical Communication, and Principles of Database Design. The degree is perfect for those that are planning to work in the IT sector but with a data-driven focus and how that impacts the organization. For a bigger focus on business, prospective students should consider a Master of Business Administration with various concentrations, and most of the coursework is available online.
Graduate students that are applying to the online courses will need to complete the application with a fee and submit transcripts and confirmation of an undergraduate degree that shows date and GPA -- 2.75 or higher is generally needed to get into the program. There are five 10-week terms throughout the calendar year for graduate students. The format is asynchronous, so there are no specific meeting times for class, but assignments and projects are due on a weekly basis.
University of New Hampshire
The only online option is a Graduate Certificate in Data Science, ideal for those looking to become a business analyst, computer scientist, or a database administrator. The 16-week program provides an introduction into the data science field with a general overview. Four courses are needed to complete the certification: Introduction to Applied Analytic Statistics, Programming for Data Science, Data Architecture, and Data Mining and Predictive Modeling.
Admission into the program is granted in the fall and spring, and students must submit an application with fee, electronic or paper transcripts, two letters of recommendation, a personal statement, and a resume. Other opportunities on main campus in Durham are grabbing a Master of Science in Analytics or a related graduate certificate.
New England College
On campus at Henniker, the School of Graduate and Professional Studies offers a Master of Science in Data Analytics and Business Statistics. The program is geared to give students the ability to interpret and analyze data and create data visualizations, and using that knowledge in real-world situations. 10 courses are in the curriculum and an internship is required to culminate the program. Students do not need a background in data science, but they should have a Bachelor's degree.
Core courses revolving around data analytics are Data Mining for the Intelligent Business, Database Design, Database Management, and two levels of Applied Business Statistics. The other courses are electives that students will choose to customize their degree, with course options in cloud computing, IT project management, and Python programming. While there are no online courses, students do have the potential to start this program at seven different times in a calendar year.
Scholarship Opportunities within New Hampshire
Online graduate students that are enrolled at SHSU's College of Business are eligible for a few scholarships. The Finlay Family Scholarship is given to those in financial need and have entrepreneur motives. The school scholarship fund is given to select students that have high academic merit. Sikh or Hindu students have another potential to earn an award from the Hassa Jadvani Memorial Scholarship. The Continuing Education Scholarship awards those in higher education that have a cumulative 3.0 GPA, have taken a minimum 15 credit hours, and have not received any other aid in paying for their tuition.
Data Science Careers in New Hampshire
New Hampshire has over 69,000 workers in the tech industry according to CompTIA, and that is rising significantly with over 2,800 more jobs opening up in 2017-18. 9.8 percent of the total workforce in the state are in tech opportunities, and IT and custom software services has seen an 8 percent year-over-year boost in the state alone.
Average salary in the state of New Hampshire is at $78,768, which is higher than neighboring states to the East and West, but significantly lower than other New England states such as New York and Massachusetts. Popular companies to work for in the state are Boston insurance company Liberty Mutual and Forcivity, a Nashua startup that is a Salesforce consultancy and system integrator.
Data Science Events, Meetups, and Conferences in New Hampshire
NEDRA Annual Conference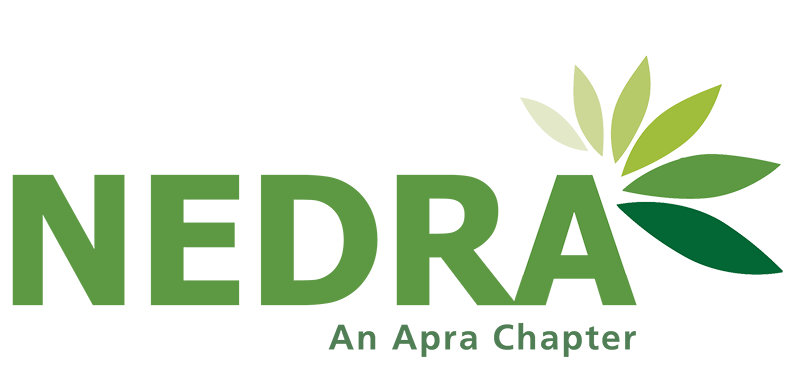 NEDRA Annual Conference Website
The New England Development Research Association has an annual multi-day conference in Portsmouth that has bootcamps and workshops on a variety of data science topics. The opening day serves as a welcoming event with a few preconference workshops, but the bulk of the event is over the next few days with numerous breakout sessions. Some group meetups will be more intensive and geared toward experts than others.
Science Cafe New Hampshire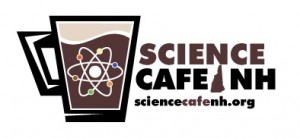 Science Cafe New Hampshire Website
While not specific to data science, this similar long-running group has been holding monthly meetings since 2011 in Nashua and Concord. The Riverwalk Cafe is the location in Nashua and they meet every second Wednesday; Concord meetings are held at Makris Lobster and Steak Restaurant on the fourth Wednesdays and reservations are needed, but both opportunities are free. Various topics at the meetings have been STEM education, home automation, and the science behind beer.
New Hampshire Data Science Career Statistics Information
| | |
| --- | --- |
| Number of people employed within the tech industry: | 69,888 |
| Average tech industry salary in New Hampshire: | $78,768 |
| Estimated New Hampshire tech salaries range: | From $51,100 to $118,911 |
| Male Employment: | 31,272 (67%) |
| Female Employment: | 15,321 (33%) |
* Data sourced from CompTIA, CyberStates.org, a data aggregate for tech workforce analytics.