Vermont Data Science Degree Programs
i
Consider a sponsored online program currently accepting applicants.
Click to see more featured 100% online data science programs currently accepting applicants for 2023.
There are no online data science programs offered in the state of Vermont, but the University of Vermont in Burlington offers a few Master's degrees, a PhD, and a certification in complex systems. Champlain College offers a Bachelor's degree in Data Analytics, and Saint Michael's College in Colchester has a Data Science Major.
You might consider an online data science program from one of the featured sponsored universities on our website. They are accredited and you can get in touch with them to get answers to your questions on program admission requirements, tuition rates, length of program, and specific coursework you'd take.
i
Consider a sponsored online program currently accepting applicants.
Click for more online data science programs that are taking applications for 2023.
Are there online data science programs in Vermont?
Yes. Here is the list of some of the best online data science degree programs in Vermont that we have found so far.
| University | Program | Location |
| --- | --- | --- |
i
Consider a sponsored online program currently accepting applicants.
University
Program
Admissions
University of California Berkeley
Online Master of Information and Data Science

Course work in this program examines issues of security, explores machine learning, and considers techniques for data storage and management.

Website
University of Virginia
Online M.S. in Data Science

20 Month Program, 100% Online.

Website
Stevens Institute of Technology
Master of Science in Data Science

100% Online, GRE/GMAT Not Required. Next start date: September 11, 2023

Website
Johns Hopkins University AAP
Online MS in Data Science and Policy

Four specializations. Courses designed to teach skills in statistics, programing, data visualization, and communication.

Website
Ohio University
Online Master of Business Analytics

AACSB accredited. Part-time scheduling available.

Website
Arizona State University
Online Bachelor of Science in Data Science

100% online, 5 specialization tracks: Business analytics, Spatial science, Social science, Bioscience, Behavioral science.

Website
Full List of the Best Vermont Data Science Degrees
Here is the list of some of the best data science programs online and at campuses in Vermont. List was last updated for 2023.
University
Program
Location

Champlain College Division of Information Technology & Sciences

BS in Data Analytics

Burlington
Gain experience in theory and application of statistical modeling. Improve communication by working with groups and creating reports and presentations. Offers studying abroad options in Dublin and Montreal.

Saint Michael's College Mathematics and Statistics

Data Science Major

Colchester
Requires an overview of computer science techniques and data science impact. Students have options in choosing mathematics and statistical courses. Advanced elective topics include artificial intelligence and differential equations.

University of Vermont College of Engineering and Mathematical Sciences

Bachelor of Science (B.S.) with major in Data Science

Burlington
120 total credit hours needed to meet curriculum requirements. Requires computer programming, statistical analysis, and calculus. Elective options include cyber security, machine learning, and Bayesian statistics.

University of Vermont College of Engineering and Mathematical Sciences

Ph.D. in Complex Systems and Data Science

Burlington
Students understand and innovate with comprehensive data-driven solutions. Elective options include human computer interaction, probability theory, and Bayesian statistics. Incoming students should have experience with programming, linear algebra, and calculus.

University of Vermont Complex Systems Center

PhD in Complex Systems and Data Science

Burlington
Explores technical innovation and theory within data science and information systems. Curriculum divided with academic coursework and research for dissertation requirements. GRE or GMAT scores are not needed in the admission process.
Notice a missing or inaccurate program? Our data is hand-collected and edited. If you notice a missing data science program, please email schools at datascienceprograms.org to enter a program to be reviewed or to adjust a current listing.
Data Science Programs in Vermont
University of Vermont
UVM is the standalone university that offers advanced education in data science for the state of Vermont. One program is a Master of Science in Complex Systems and Data Science. This gives students the ability to analyze, manipulate, create, and understand various natural and interactive systems between people and technology. The 30-credit curriculum consists of four core courses worth 12 credits, nine elective credits, and nine credits from one of the following coursework paths or a customized option approved by the program advisor:
Biomedical Systems
Distributed Systems
Energy Systems
Environmental Systems
Evolutionary Robotics
Policy Systems
Other ways to obtain path-specific credits is to complete a project or a thesis, the latter potentially being worth up to nine credits without needing additional coursework. This gives students the ability to use real-world data sets from other institutions or corporations. The entire program is generally completed within two years.
Admission requires a Bachelor's degree with a recommendation of a similar background. Prior coursework should have been completed in programming, data structures, linear algebra, and statistics, but there are prerequisites available for those that need additional education.
The Certificate of Graduate Study in Complex Systems is a truncated version of the full Master's degree and requires five courses to satisfy the program. All students must take three of the four original core courses: Principles and Modeling of Complex Systems, and Data Science I. The two other courses are various electives that can be tailored to the students' needs.
Scholarship Opportunities within Vermont
There are two fellowships from CA Technologies that offers full tuition for those enrolled in a Master of Science in Complex Systems and Data Science at the University of Vermont. The traditional fellowship is for any student that can show high academic merit. An alternative is reserved to female students that are able to obtain at least a 3.0 cumulative GPA.
Data Science Careers in Vermont
Vermont is on the lower-end of tech industry employment with over 22,700 workers according to CompTIA, with most of the workers located in the metro areas along the coast of the Northeastern states. 6.7 percent of the workforce in the state represents the tech industry.
There is nearly the same amount of people in software and web development as there is in network administration. The average salary in Vermont is $70,194, which is one of the lowest amounts in the Northeast, but is 69 percent higher than median national wages.
Data Science Events, Meetups, and Conferences in Vermont
LaunchVT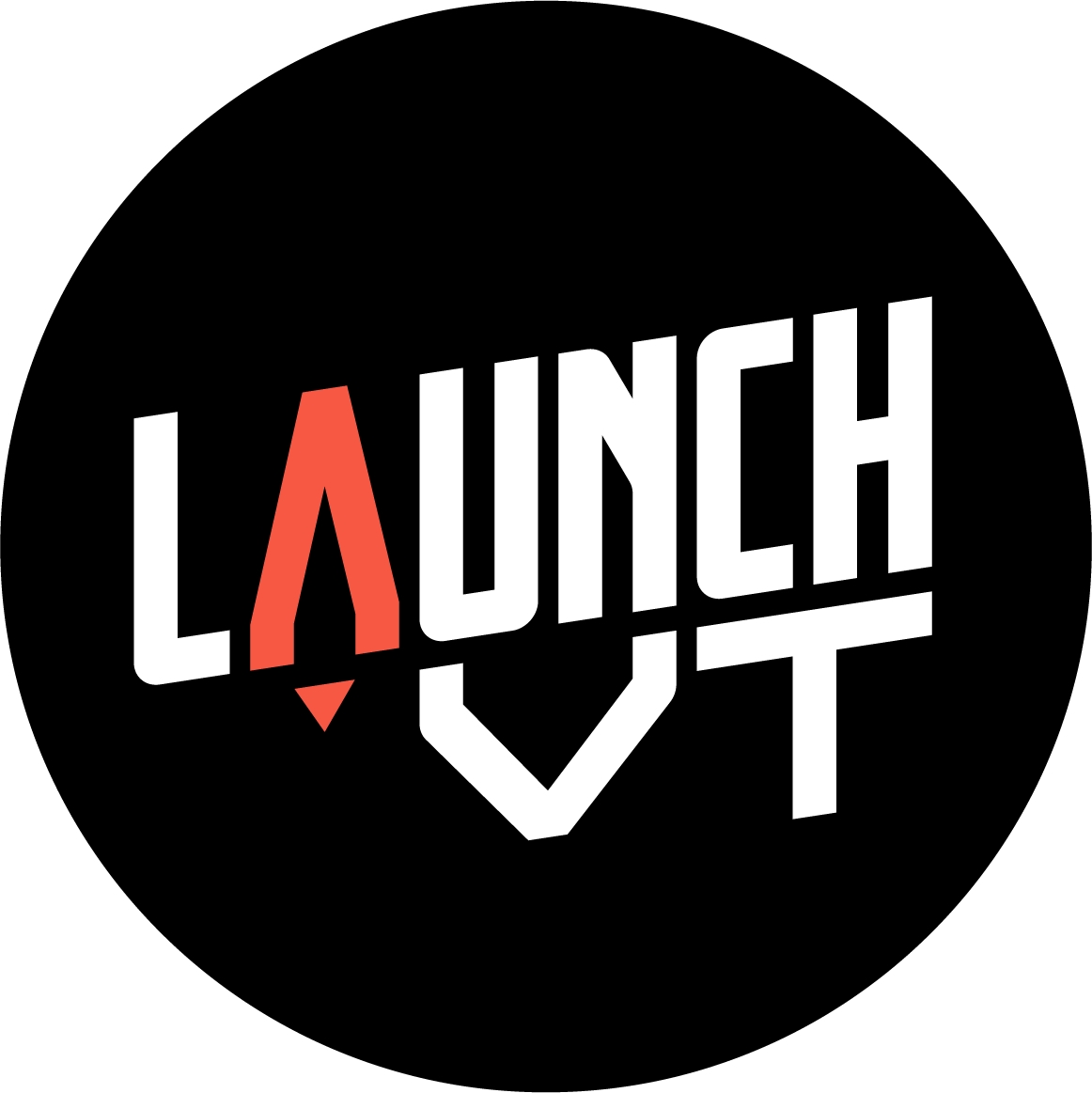 LaunchVT Website
The event gives entrepreneurs and startups rigorous training and business acceleration for eight weeks and runs from April through June. Services offered for eight groups in the cohort are workshops with experienced professionals, peer sessions and coaching that provide feedback from previous award winners and specific assistance in their industry, and networking opportunities. During Demo Day presentations, up to $35,000 in cash and $100,000 in services are given out by LaunchVT's group of judges, various investors, and members of the audience. Startups that have benefited from the event include StrollRunner, Atmosphoria, ThinkMD, and LaunchPad.
Burlington Data Scientists
This data science group has over 700 members that meet up once a month in most occasions for educational opportunities and networking. Previous talks have included mathematics in neural networks, cognitive bias in machine learning, and predicting dengue fever int he tropics. These meetups are open to various levels in data science, be it students or professionals. Most events are held at the Main Street Landing Performing Arts Center in Burlington.
Vermont Data Science Career Statistics Information
| | |
| --- | --- |
| Number of people employed within the tech industry: | 22,787 |
| Average tech industry salary in Vermont: | $70,194 |
| Estimated Vermont tech salaries range: | From $45,607 to $112,061 |
| Male Employment: | 9,966 (71%) |
| Female Employment: | 4,008 (29%) |
* Data sourced from CompTIA, CyberStates.org, a data aggregate for tech workforce analytics.