Highest Paid Data Science Jobs
i
Consider a sponsored online program currently accepting applicants.
University
Program
Admissions
American University
Online Master's in Sports Analytics and Management

Pursue professional sports opportunities in areas such as performance data analytics, social media, interactive spectatorship, mobile technology, fantasy sports, e-sports gaming, and virtual reality.

Website
University of California Berkeley
Online Master of Information and Data Science

Course work in this program examines issues of security, explores machine learning, and considers techniques for data storage and management.

Website
Southern Methodist University
Master's in Data Science

Complete in 20 Months. Specialization in business analytics or machine learning.

Website
Arizona State University
Online Bachelor of Science in Data Science

100% online, 5 specialization tracks: Business analytics, Spatial science, Social science, Bioscience, Behavioral science.

Website
Arizona State University
Online Bachelor of Science in Business Data Analytics

Develop a well-rounded set of competencies that support analysis and change management efforts, including leadership of large scale analytics programs.

Website
University of Denver
Online Master's in Data Science

Complete in as little as 18 months. No computer science experience required.

Website
Arizona State University
Online Master of Computer Science – Big Data Systems

Learn how to design different types of scalable big data systems, apply data mining technology, and support entity, network analytics, text, and media analytics.

Website
Click to see more featured 100% online data science programs currently accepting applicants for 2023.
There are numerous jobs and careers within data science that are considered to be highly paid by most people. As with most professions, salary or wages are typically commensurate with on-the-job work experience, or educational achievements (for example, those with a Master of Data Science or a PhD in Data Science tend to have a higher salary than those with no degree whatsoever). As with anything, there are exceptions to every individual, company, and job.
What is Data Science?
Essentially, data science is a popular concept that is growing and being utilized by many organizations in order to improve their business. Data science is used to gain a competitive advantage and/or to optimize various processes in the organization. When companies say they are using data-driven concepts to improve their goods and services, they are utilizing data science.
Data science is the process of gathering and analyzing raw data from a variety of sources and converting this into usable information. This can either be structured or unstructured data, with the former being organized in a database management system and the latter being activities and inputs that are not organized, such as credit card transactions or entering search engine queries.
As a result of businesses implementing more data analytics into their business model, there are a number of universities offering data science programs on campus and online.
What are the highest paying careers in data science?
Educational Requirements for a High-Paying Job in Data Science
Perhaps the most important aspect of succeeding in a data science career is demonstrating skills and abilities when gathering data from different sources and creating solutions with the information. As more educational resources become available online due to the popularity of data science, there is a possibility of self-education, but it is highly recommended to receive certification or get a degree in the field of data science.
Bachelor's Degree and Self-Taught Certification
Gaining a graduate or vendor certificate is generally the quickest pathway to receive recognition in data science. This is ideal for those looking to gain specialization for a particular vendor or to get a general foundation in data science after completing a Bachelor's degree. At the very least, it is recommended to get a Bachelor's degree in computer science or any other data science-related discipline to get into an entry-level position for data science.
Graduate Degrees and a Masters in Data Science
Leadership roles in data science can be earned after years of experience in the profession. Opportunities in management or developing the information framework can also open up by completing a Master's degree. Many institutions provide a direct discipline in data science to gain advanced education, with another popular pathway selecting a data science concentration through the Master of Business Administration.
i
Consider a sponsored online program currently accepting applicants.
University
Program
Admissions
Arizona State University
Online Master of Computer Science – Big Data Systems

Learn how to design different types of scalable big data systems, apply data mining technology, and support entity, network analytics, text, and media analytics.

Website
Stevens Institute of Technology
Master of Science in Data Science

100% Online, GRE/GMAT Not Required.

Website
Butler University
Online Master of Science in Data Analytics

Concentrations in: Business analytics, Health analytics, Bioinformatics

Website
Johns Hopkins AAP
Online MS in Data Science and Policy

Four specializations. Courses designed to teach skills in statistics, programing, data visualization, and communication.

Website
Ohio University
Online Master of Business Analytics

AACSB accredited. Part-time scheduling available.

Website
University of Denver
Master of Science in Data Science

Earn University of Denver's MS in Data Science online. No computer science experience required.

Website
George Mason University
Online Master in Data Analytics Engineering

100% online. No GRE/GMAT required.

Website
Click to see more online Data Science programs accepting applications.
Online Options for a Data Science Degree
Many institutions provide opportunities for students to learn data science online, or at least a hybrid of online courses with minimal meetings on campus. For online programs, students should review if there are any on-campus residencies that are required in the curriculum. Residencies provide a way for students to meet with other peers and faculty members in person for networking opportunities, or they will need to present their capstone project in person.
Additional requirements for online programs in data science require modern computer equipment and high-speed internet access. Windows, Mac, and Linux operating systems provide the best compatibility for working with programming tools in data science, such as Python, R, and SQL. Mobile devices could be used to access some course material, but a desktop or laptop computer is required for completing homework assignments and completing quizzes and exams.
One of the best advantages of online education is the scheduling flexibility. In many cases, programs will offer students freedom in accessing course lectures and supplemental material, giving them the ability to learn around their work schedule and other obligations. Some programs may be completely asynchronous and students can complete all work at any time, but many will require assignments and exams to be completed by a certain timeframe, especially if the student is entering a cohort or it is linked to the physical program.
Best Skills for a Job in Data Science
There are numerous skills needed to become a successful data scientist, and what is required depends on what industry is being entered. Data science can be implemented everywhere, such as optimizing supply chain processes to save money, determining where to market specific goods and services based on consumer demand, and more accurately prescribing medicine through electronic health records.
Data Query and Collection
Professionals must have the ability to collect and query data from a variety of sources. They must have the expertise to determine what sources are needed and what information is most valuable to sort through. By successfully accomplishing these tasks, a data scientist can evaluate problems or establish an educated forecast based on the information they have.
Coding and Programming
Having experience in writing and reading code is needed for success in this career, specifically with the two most popular applications within the field, Python and R. Unlike coding in the past, these are easier programming languages to understand and working with data is generally not as intensive as creating full applications. More advanced coding is needed to set up data structures or to excel as an engineer or architect.
Statistics, Mathematics, and Computer Science Theory
Traditional academic subjects, such as computer science, mathematics, and statistics, must be mastered by professionals. This aids in the ability to configure machine learning for automatic, algorithmic learning, using various research methods to gain further insight in a variety of topics, and improving a network's security measures.
Ability to Work With Teams and Present Data
Many tasks require individual completion, but these are typically within larger organizational projects and problems that need to be solved. Data scientists typically work in teams and need to master soft skills to succeed. This includes presenting information to parties that may not be familiar with the subject or working with engineers to reach a solution. Having strong communication skills is mandatory for any data science position.
Creative and Analytical Thinking
Other soft skills include creative and analytical thinking when working with data. Solutions to various issues and problems within an organization require professionals to learn from the information they have to develop the answers they are looking for. Generally, for-profit company solutions must have a competitive advantage and beneficial to the company they work for.
Top 10 Highest-Paid Jobs in Data Science
Artificial Intelligence Architect
Salary Range
$129,290 average (US Bureau of Labor Statistics – computer systems design)
$143,750 average (Paysa)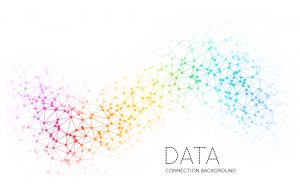 An AI Architect has the ability to help create an infrastructure that solves business problems by automatically learning and completing tasks through an algorithm. This requires a strong understanding of machine learning, which is able to organize and evaluate data sets without the need of manual functioning. Artificial intelligence continues to be implemented into our daily lives with applications and devices that give recommendations based on previous activity, and fraudulent activity that is easily identified and reported to the potential victims.
Becoming an AI architect requires a strong background in information technology and the tools needed to work on big data systems, such as Hadoop. It requires the ability to translate unstructured data to structured data that is easily manageable when looking to gather specific information. There is also a need for strong soft skills, such as flexibility to work out algorithm issues and communication with team members
Best Degree for Artificial Intelligence: Artificial Intelligence degree concentration
Business Intelligence Director
Salary Range
$91,160 average (US Bureau of Labor Statistics – technical management analyst)
$93,000 to $164,000 (Payscale)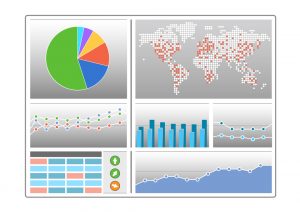 Business analysts are generally not responsible for cleaning and organizing raw data, but they have the ability to look at information to determine various trends for their company. This includes recognizing problems that may be preventing the organization from reaching maximum revenue, such as processes that have become antiquated, or identifying advantages against similar competition to gain an edge.
Directors of business analysts are leaders in the development and maintenance of information technology and the strategies used in business intelligence, often working with other senior positions to find solutions. They delegate tasks and organize projects for teams they oversee and must be able to maintain multiple problems at the same time. They must be able to interpret and explain complicated documentation and fully comprehend organizational system processes.
Best Degree for Business Intelligence Directors: Masters in Business Intelligence degree
Chief Data Officer
Salary Range
$208,000 average (US Bureau of Labor Statistics – chief executives in technical services)
$168,744 to $308,971 (Salary.com)
A variety of executive positions can be considered when dealing with data science concepts, such as chief technology, information, and security officers. Organizations have continued to implement the relatively new concept of a Chief Data Officer (CDO). This position is tasked in making the final decisions on what data to collect and process, essentially being behind the development and implementation of data warehouses, company storage solutions, and organizational policies in this field.
The highest salaries can be found at this executive position in the field of data science, but typically requires at least a Bachelor's degree and eight years of higher management experience. CDOs often collaborate with other executives to evaluate security measures that are in place and discuss latest innovations that may be implemented into their own systems. They often present findings and reports from the teams they oversee to the company's chief executive officer.
Best Degree for Chief Data Officers: MBA in Data Science or the MBA in Data Analytics
Cloud Architect
Salary Range
$112,690 average (US Bureau of Labor Statistics – computer network architect)
$80,000 to $167,000 (PayScale)
Creates the foundation for an online computing network that connects servers together for the transmission of information. Architects are responsible for setting up the basic functions of these networking solutions and determining if they are following compliance and regulations. They also frequently serve as experts should there be any problems with employees or clients accessing the cloud, and sometimes hold responsibility for testing the cloud on occasion for any vulnerabilities.
Skills required for the position are similar for computer engineers that are proficient in programming and networking. When researching new information on software and hardware, they may review and implement new solutions that optimize and improve the current processes. They generally specialize in one particular system that is utilized throughout the organization they work for, but they may become familiar with multiple systems to compare and contrast cloud computing abilities.
Data Analyst
Salary Range
$84,810 average (US Bureau of Labor Statistics – operations research analyst)
$66,269 to $85,042 (Salary.com)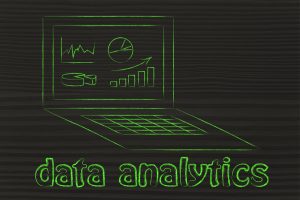 Analysts observe and review information to determine its accuracy and/or create reports on their findings for management or other segments of an organization. They are responsible for solving problems within the company or to find ways to give their organization an advantage in competition. This is different than a traditional data scientist as in some industries, such as business, they do not have to be experienced in programming to manipulate information.
While programming may not be required, they should still show proficiency in working with databases (like SQL) or creating data visualization, such as charts and graphs, to illustrate their findings. In many cases, they will often be exposed to some entry-level programming to gain familiarity. Analysts will often form recommendations based on the information they have collected and back up the reasoning for them.
Best Degree for Analyst: Data Analytics degree or the Masters in Data Analytics degree
Data Architect
Salary Range
$93,750 average (US Bureau of Labor Statistics – database administrators)
$75,000 to $154,000 (PayScale)
Develops the data warehousing solutions for capturing, organizing, and centralizing various sources of information. When compared to other positions in the data science field, they have advanced knowledge in database management. They often coordinate with other high-level management positions in the organization to create successful business plans and have a full vision of how these processes should operate.
With responsibilities in creating and maintaining data, architects should have competence in all aspects of data science, such as working with various computer languages and creating data visualization to solve company problems or create recommendations. They must also demonstrate strong communication skills when working with other parts of the organization to form strategy and presenting information.
Best Degree for Data Architect: Data Engineering degree
Data Engineer
Salary Range
$111,610 average (US Bureau of Labor Statistics – computer systems design)
$72,000 to $158,000 (Glassdoor)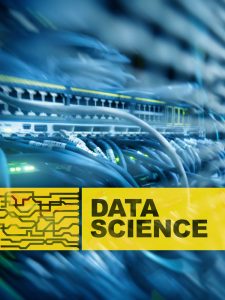 Has similar responsibilities to a data architect with the bulk of their responsibility toward building the framework. There is an emphasis on maintaining this information and providing the accessibility of this data to other employees. They create the platforms necessary for data analysts and scientists to create algorithms and manipulate data that has been gathered from various sources.
Engineers will be proficient in programs such as Hadoop MapReduce and Spark for the management of big data. They are also strong in software engineering, identifying any problems in the system and creating solutions for the organizations. This requires strong communication and teamwork skills to develop proper needs for scientists and analysts to work with.
Best Degree for Data Engineer: Data Engineering degree
Database Administrators
Salary Range
$93,750 average (US Bureau of Labor Statistics)
$46,000 to $110,000 (PayScale)
Top positions within the information technology sector that oversees the storage and protection of data in an organization. Typical duties include structuring data or implementing software for better organization gaining an increase in performance, and analyzing the database system to apply fixes or upgrades when necessary. This can include merging information from one system to another in the upgrading process.
When compared to data engineering, this position focuses more on administrative tasks within database organization. They verify and create new user access when additional employees and clients need to access the database for information. Other important skills include performing disaster recovery methods when needed, and they should troubleshoot errors or vulnerabilities that are found within the database.
Best Degree for Database Administrators: Masters in Information Systems degree
Mobile Developer
Salary Range
$105,590 average (US Bureau of Labor Statistics – software developers)
$64,000 to $140,000 (Glassdoor)
With the rise of consumer activity and reliance on mobile devices, data science has seen growth on smartphones and tablets. This is not just limited to data science education, such as computer language programming and working with data visualization tools. Machine learning and natural language processing is ongoing with mobile assistants learning consumer preferences when finding food recipes or listening to music.
Mobile developers fall under the umbrella of software development, but is on the higher end of the spectrum based on demand. This is due to more organizations relying exclusively on mobile application experiences. Through user permission, there is an ability to gain real-time information to improve customer experience and more opportunities for organizations to advertise to specific demographics.
Best Degree for Mobile Developers: Computer science degree
Network Security Architect
Salary Range
$112,690 average (US Bureau of Labor Statistics)
$80,000 to $156,000 (PayScale)
Designs the security framework that protects sensitive information that is both stored in databases and travels through networks and cloud-based infrastructures. Some of their duties include constantly updating their security efforts and presenting any findings, such as vulnerabilities and new concepts in protecting information, to upper management. They also act as experts when converting to new hardware and software and helping employees transition successfully to these new features.
This position is similar to network engineers and computer network administrators, and they may have similar tasks at smaller organizations. Architect and management positions are preferred to have Master's degree education with at least five years of experience working in information technology or creating information systems. It is also recommended that professionals have licensure for the specific vendor they will work with at their future organization.
Best Degree for Network Security Architects: Master of Computer Engineering degree
Several School Options With a Data Science Degree
CUNY School of Professional Studies
Formerly known as the Master of Science in Data Analytics, the revamped MS in Data Science gives students hands-on programming experience and mimics the boot camp experience. They consistently update the curriculum to meet employer needs, giving graduates a smooth transition into their career. Students that have completed the program have gone on to become business intelligence analysts, data engineers, and data warehouse managers.
Advanced topics in the curriculum that are explored include being able to use machine learning and artificial intelligence to create and test models. They should have competence with various data collection techniques, build interactive databases, and develop geographic information systems for mapping and 3D graphs.
Elective options include Quantitative Finance, Web Analytics, and various current topics in data analytics and urban sustainability. For example, students can learn what large cities are doing to eliminate their carbon footprint by conservation efforts and optimizing energy distribution. A research project culminates the program where students work with teams to solve real-world problems.
Prospective students should have completed a Bachelor's degree from an accredited institution with at least a 3.0 cumulative GPA. Submissions include an application with fee, transcripts that verify undergraduate completion, updated resume, two letters of recommendation, and a personal statement. Those admitted should be able to demonstrate various statistical and probability concepts, linear algebra, and basic programming with Python and SQL.
University of Missouri
The Master of Science in Data Science and Analytics prepares students for working with big data, analyzing data sets from structured and unstructured sources and being able to convert this into usable information for other parts of an organization. Students have the ability to use data science in the following emphasis areas: BioHealth Analytics, Data Journalism and Strategic Communication, Geospatial, High Performance Computing, and Human-Centered Science Design.
Online scheduling divides each class up into eight-week sessions and a maximum of two courses can be taken at one time. Students will be part of a cohort to work together as they progress through the program and there will be constant communication abilities and feedback with faculty members. Courses will build on topics learned as the student progresses through the curriculum.
All students will need to attend the executive session, a week-long on-campus residency at Columbia that provides an immersive data science experience with lab activities and professional seminars. This is a requirement when taking the program with accommodations and limited meals provided. Travel arrangements must be made by the student if they do not live in proximity to the campus.
Prospective students that have no foundational experience with data science or has taken minimal computer science courses in the past can prepare themselves with a Boot Camp. Courses are typically focused around programming with Python, R, and SQL, and are available at various times throughout the year.
University of Wisconsin
The online Master of Science in Data Science program gives students all the necessary tools when working with big data, such as cleaning and organizing raw sources, analyzing meaningful information to develop conclusions, and presenting findings to shareholders and upper-level management. In addition, students will be able to handle data with fundamental interpretation of ethics and legal issues in the field and be able to provide data-driven recommendations for the organization they work for.
Students will take 12 courses, all worth a total of 36 credit hours, and they are all completed online without any on-campus requirements. The school provides an online environment with all the tools needed, such as Python, R, and SQL, in order to complete assignments and group projects without installing multiple programs on a computer. All students take the same courses with no elective options.
Data Warehousing
Data Mining and Machine Learning
High-Performance Computer for Big Data
Visualization and Unstructured Data Analysis
Strategic Decision-Making
A capstone project culminates the program and the student will demonstrate the knowledge they have gained in the program by working with real-world information to solve organization issues and presenting these findings to a neutral audience. This also identifies the soft skills they have learned throughout the curriculum, including communication and interpretation.
Prior to entry into the program, prospective students must have completed elementary statistics and introductory courses in databases and programming. Admittance takes place in the fall, spring, and summer semesters, and no Graduate Record Examinations (GRE) or Graduate Management Admission Test (GMAT) scores are needed for application review. While the program is fully online, students will choose one of six home campus options for advisor assignment and career service resources.
University of California-Berkeley
The Master of Information and Data Science is available online through the UC-Berkeley School of Information. This is a multidisciplinary program where students have a variety of topics they can cover. The curriculum is accredited by the Western Association of Schools and Colleges.
Each course is worth three credits and students will need to complete a total of 27 credit hours to satisfy degree requirements. Core and advanced course categories are divided up into 12 credits each with a capstone course at the conclusion. Some of the skills that students may become proficient at after completing the degree include research design, data engineering, data mining, and statistical analysis.
There are two path variations students can choose to complete the program in addition to the standard format that takes approximately 20 months. The accelerated path requires full-time commitment with three courses per semester and it can be finished in one calendar year. The decelerated path limits courses to one per semester after the first semester and must be completed in 32 months.
An introductory set of courses is available for students entering the program without any experience in the field of data science or need to receive further clarification on foundational topics. Data Science Essentials is approximately six weeks worth of coursework in the principles and processes of data science, not coding or direct skills learned in the curriculum itself.
Despite having all courses online, students must participate in an on-campus residency for three to four days. This gives an ability for students to work with others in a physical setting and network with other professionals. They also benefit by meeting with other students and faculty members for familiarity when pursuing the program.
Other Career Options
Some of the previous data science job positions may have alternative titles at various organizations. For example, a database administrator could be known as a database engineer and a network security architect can fall under IT security architect or systems security administrator. Data scientists may have a variety of tasks that are generally delegated to these positions based on the size of organization and how they are implementing data science into their processes.
Not to be confused with the field it is commonly referred to, a specific data scientist is a generalist position that has varying tasks based on the sector and the needs of the company. For example, a data scientist could be responsible for the collection of raw data, organizing data and creating visualizations for reporting, or creating algorithms to solve business problems.
Organizations may combine numerous duties within the data science field to this position, especially when it comes to smaller companies. It is important for prospective workers that are looking at job opportunities to determine what responsibilities are expected from the company's position. Expectations traditionally set across multiple job positions may be too demanding or unrealistic for individuals to accomplish, especially when combining elements of data architect and/or engineering.
Top Data Science Organizations
Joining a professional association can boost networking opportunity and enhance skills in data science. The Institute for Operations Research and the Management Sciences (INFORMS) is one of the largest associations around the world with at least 13,000 members and offers resources in further education. INFORMS publishes magazines and hosts conferences that give experts in this field an ability to discuss the latest innovations in the sector and what they have accomplished to improve data science.
With networking opportunities, there is an ability for members to discuss success stories and act as mentors toward those just entering the field. In addition to offering courses for continuing education, they also have resources that prepare professionals to become a Certified Analytics Professional or to look for new opportunities within their own career center. Other member benefits include offering lower rates for conferences INFORMS hosts and access to a member-only community that offers further discussion.
Knowledge Discovery Nuggets (KDnuggets) is a publication that sends out newsletters on data mining and analytics, serving as a directory for companies, academic research, education, data sets, and conferences and events in the sector. News topics covers the latest information in artificial intelligence, machine learning, and Python and R programming software. Opinions give various perspectives from professionals on how the industry is moving and on how to apply data science to current events.
Some datasets offered through KDnuggets are opened to public use for professionals and those new to the industry to utilize. Events are organized in a monthly timeframe while companies and educational institutions are separated into countries for easy research. KDnuggets offers email subscription to their newsletter and frequently posts updates to social media on Facebook, Twitter, and LinkedIn.